Pella Window Lock
A home owner from Los Alamitos, CA says:
February 17, 2011
I am trying to find replacements for the lock and keeper as shown in the attached photos. The only marking on the lock is "Pella."
Thanks,
Jeff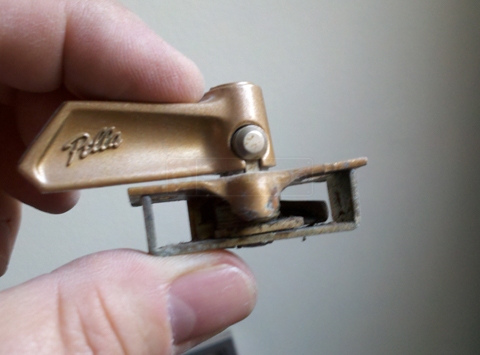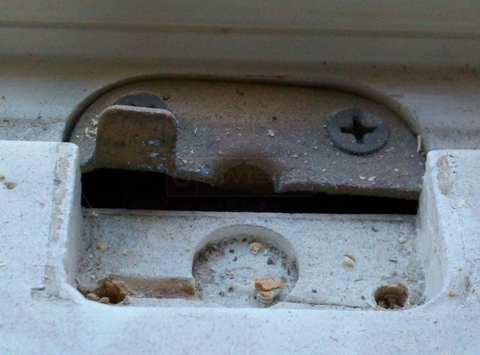 Donna from SWISCO responded:

February 18, 2011
A home owner from Michigan says:
March 9, 2011
Actually, I have the same problem with my locks and replacement part 90-213 is not an exact "fit". On the old lock the screws are 1 1/4 inch apart and on the new replacement one the screws are 1 5/16 inch apart. I have replaced the old lock with the new one and it does not fit like it should. When contacted Pella directly, they said that new replacement is the only available part...No more Pella windows for me, if they can't even have a proper replacement.
A quick learner from Lk Hopatcong says:
August 13, 2013
I am a builder for 30 years and bought into the whole Pella thing 25 years ago in my own house. I am having the same problem with my locks. I tired to use there replacement locks and they jsut do not work correctly. Shame on a major manufacturer like Pella for not having the replacement part for what was a very expensive window at the time. I haven't installed a Pella for 25 years and never plan to again


A home owner from Ledgewood, NJ says:
November 5, 2013
I also thought the world of PELLA. I believed all the hype. Try to find a replacement lock for a 17 year old window, go ahead and try-it's impossible as they have not been available for more than 5 years. A company that sells to the consumer at top dollar prices then drops replacement parts after 12 years is despicable. I should have stayed with Anderson windows as I did not encounter problems such as this with their windows. NEVER AGAIN PELLA!
A quick learner from Ohio says:
December 7, 2013
Swisscom.
Thanks to Jeff posted pic , I was able to finally find my lock , lock and keeper. We have a 2 story a frame mountain house all pella window and doors the office that sold our contractor all the windows for 4000 sq ft house decided to go paperless and threw away our house plans and I searched pella for 3 hrs looking for original pella window parts, that was all she remembered. Would have been nice if she would have called or mailed to us. Thank you so so much. We were giving up and going to order a replacement window. Brenda , Ohio