Spiral Balances
Spiral balances are spring mechanisms that regulate the operation of the window. They are distinguished from other balances by their use of a hand-wound spiral rod that extends from a tube. This rod applies tension to the spring, which allows it to keep the sash up when raised.
Step 1:
What type of window do you have?
Spiral balances are used in both Non-Tilt and Tilt Windows.
Use the Window Wizard below to help you identify the correct replacement Spiral Balances.
Tilt and Non-Tilt Window spiral balances are not interchangeable. It is important to determine which type you have before making a purchase.
video:
How to Identify Your Spiral Balances
A step-by-step guide on how to properly identify the correct replacement spiral balances.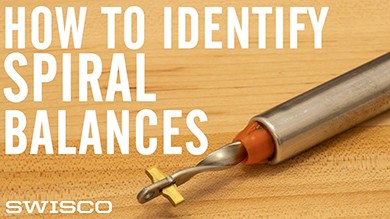 guide:
Everything You Need To Know About Window Balances
A Definitive Guide to Window Balances
FAQs
Spiral Balances
What is a tip color and which one should I choose?
The tip color indicates the strength of the balance. You should choose the color option that matches the original balance.
What do I do if my tip color is too faded/missing entirely?
Weigh the window sash on a scale. On each balance's respective store page there is a chart under the product description. This chart lists weight ranges with their corresponding tip colors. You can use that chart to match your sash's exact weight with the appropriate tip color.
Do I need to pull out the whole spiral rod to measure the length?
The length of a spiral balance is determined by the length of the outer tube, up to and not including the colored tip or bearing. Note however that there are some special instances when the length of the inner rod is also important. When in doubt, reach out to our experts for further guidance.
Do I need to replace the pivot shoes/brackets, too, or can I reuse them?
If they are undamaged, pivot shoes and brackets can typically be reused. If they are broken however you will need to replace them as well.
What do I do if the diameter of my balance tube doesn't match your available sizes?
Most spiral balances are only made in two sizes: 3/8" and 9/16" (note that the 9/16" is often considered 5/8" in the trade). If your balance tube doesn't match either of these, please contact our experts for assistance.
Does it matter that my old balance tubes are plastic while all of yours are metal?
No. Most modern spiral balance manufacturers only make metal tubes. They will work the same way as the older plastic style.
Is a charging tool necessary to install a spiral balance?
A charging tool is not strictly necessary but it will absolutely make your job easier. We highly recommend purchasing one if you intend to replace spiral balances.
What size do I pick when my tube has a length ending in a 1/2" increment?
Most modern spiral balances are only made in full-inch increments. If your spiral balance has a length ending in a X-1/2" increment, we typically recommend rounding up to the next inch. If you have any doubts, please contact our experts for assistance.
Do your spiral balances come with screws?
Our spiral balances do not come with installation screws. We recommend reusing your originals.
Submit photos of your hardware and consult directly with our staff of hardware experts. Whether you're trying to identify unknown parts, need help installing parts that you just purchased, or just looking for some handy tips, our experts are there to assist you.