S377-19 is not available in half inch increments as a stock item
A handy person from Florida says:
December 9, 2014
My SWISCO.com Order included (2)
S377-19
However the balances are 0.5 inches too long. Should I get the 18 inches ones and return the 19 inches back to you? will the 18 inches ones work with window properly. I figured the 18 inches ones will accommodate just fine and more likely work, but do not know if the window will open and close properly. I could use the 19 inch ones but will need to drill a hole on the window frame so that the anchor hook from the balance will engage.
What do you recommend.?
Thanks,
Mario
Paul from SWISCO responded:

December 11, 2014

Hey, Mario. Sorry that you're having issues. If I understand your problem correctly, then the balance you bought is too long to engage the anchor hook. If that is correct, then I would go down to 18". I wouldn't drill new holes.
A quick learner from Florida says:
December 11, 2014
Hello -
I bought a
S377-31
: 31" stamped 3040 at the end of the channel. While extending the spring the rivet snapped and plastic pulley cy the hook broke as well.
I am getting another one, but I am concerned if the new one will brake. The other side channel installed fine. If I lubricate the spring or any of the components in the new channel could help? I noticed this channel has a stronger spring than other channels I bought.
Is there a recommended technique or tool I could use to extend the spring?
Your recommendation is appreciated.
thanks,
Mario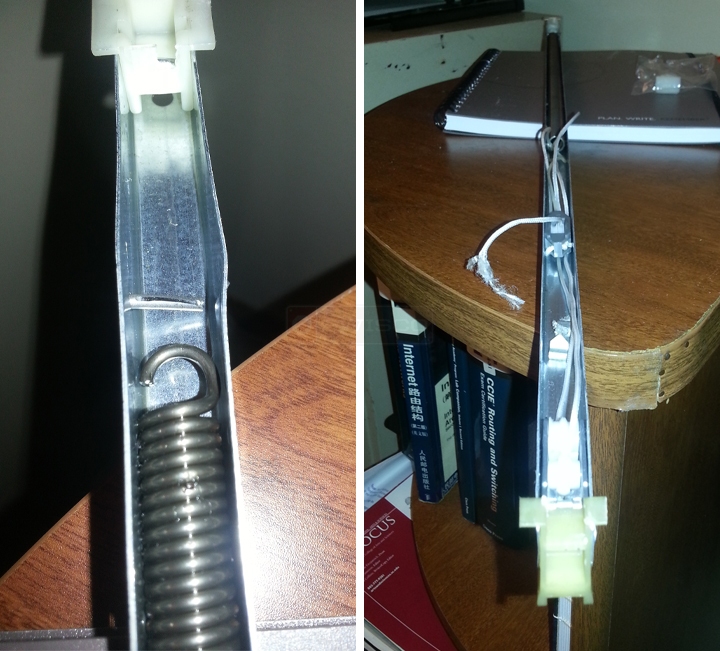 Paul from SWISCO responded:

December 12, 2014

I agree, I think the option you chose, 3040, is too strong. What was the number printed on the original balance? Also, what is the weight of your sash? Two balances with a 3040 option can carry a sash weight of 23 through 28 pounds. You shouldn't have to extend the spring so far as to snap the rivet, it should only be a few inches to hook it under the take-out clip (

16-002

). There is no need to lubricate it.