1514, 2213, 2823 window balances
A purchasing agent from Williamsburg, VA says:
May 7, 2012
I have 3 window balances:
16 1/4 inch, stamped 1514 - need 4;
23 1/4 inch, stamped 2210 (or 2219) - need 14;
29 1/4 inch, stamped 2023 (or 2823) - need 14.
Some of the numbers are blurry) They are all plain channel for tilt windows, 9/16 wide and deep.
I'm having a problem locating them in your lists.
Any help is appreciated. I can send photos if that would help. Thanks, Sue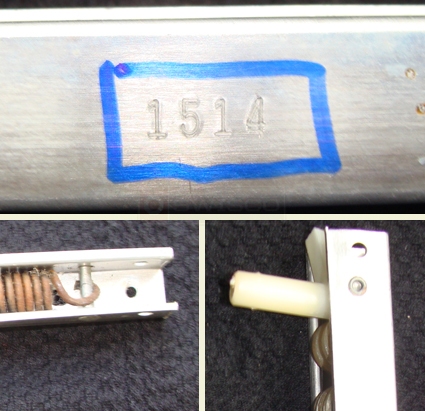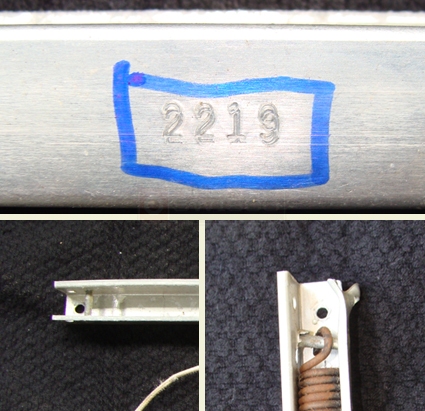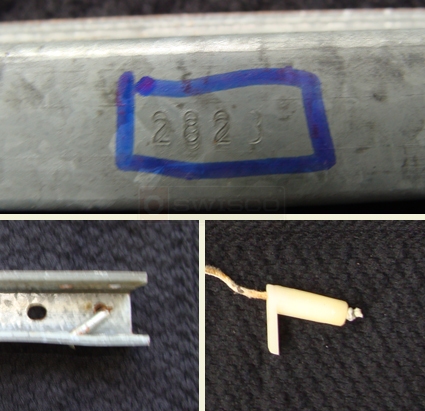 Paul from SWISCO responded:

May 16, 2012

Thank you for your patience in this matter. Based on your images, it looks like you may have something like our

Series 775 Peachtree Ariel

channel balances.

However, I'm not quite sure what options you should choose. These stamps help us determine what the sash weight range of each balance is, but none of yours match what we have for that Series balance.

For each window, please remove the sash and place it on a scale to get its weight. Then, compare those weights to the available stamp option weight capacities for the Series 775, as shown below.

For the 16-1/4" inch balance, please see our

S745-16

. Its available options are:

15.25-4, which has a sash weight range of 11 through 13 lbs.
15.25-5, which has a sash weight range of 14 through 17 lbs.
15.25-6, with 18 through 22 lbs.

For the balance that measures 23-1/4" long, please see our

S745-23

. Its available options are:

22.25-3, with 13 through 19 lbs.
22.25-4, with 20 through 23 lbs.
22.25-9, with 28 through 30 lbs.

Now, we do not have a balance to match the length of your 29-1/4", but try using our 32-1/4", or our

S745-32

. It's available options are:

32.25-3, with 17 through 23 lbs.
32.25-4, with 24 through 28 lbs.
32.25-5, with 29 through 32 lbs.
32.25-5, with 33 through 35 lbs.
32.25-9, with 36 through 38 lbs.

Please keep in mind that this information is based on 2 balances per sash. Balances are designed assuming friction in the jamb weather-strip will carry a portion of the sash weight. Suggested sash weights are approximate.

Let me know if this information has helped!