39-050 is not what i have
A contractor from Chicago says:
June 14, 2014
I ordered 4- rack operators recently. I ordered the wrong operators. The operator on the left is what I ordered from you guy's. I need the operator on the right. Do you have something similar?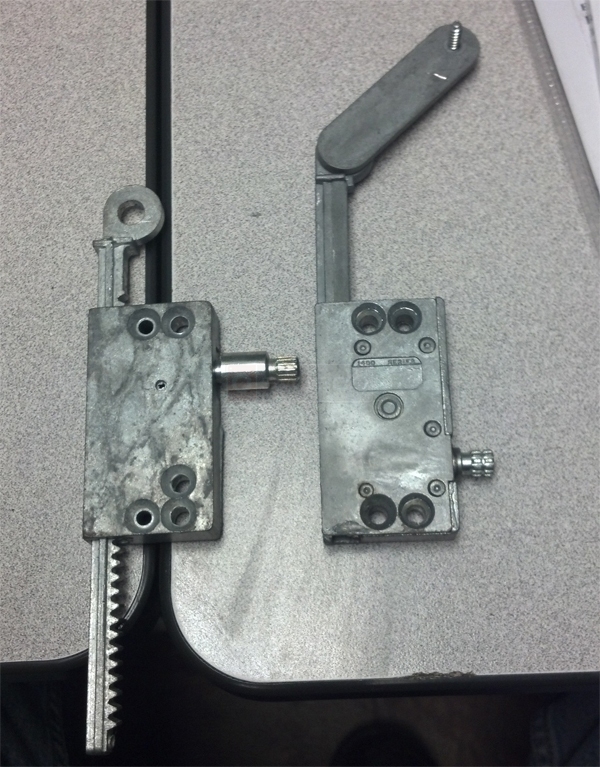 Dave Sr. from SWISCO responded:

June 17, 2014

Ah, I see. You need to reverse the rack arm. Fortunately, this is easy to do.

To reverse the rack arm, first install the handle onto the operator spindle and turn it until the rack arm is disengaged from the gearing. Next, reinstall the rack arm on the other end and turn the spindle till the rack arm is engaged and where you want it.

I also notice you have the shorter spindle arm, which is no longer available, I'm afraid. If you have trouble installing the new operator you might have to cut a notch in the window to accept the longer spindle.