Alenco Aluminum Windows Will Not Lock
A home owner from Holly Lake Ranch, Texas says:
April 30, 2016
Just purchased a house built in 1997 with Alenco AL windows. There is a problem locking every window in the house. They all close but need to go another 1/8" or sometimes less for the lock blade to fit into the locking groove. You can force them shut, putting enormous pressure on the upper frame when the lock is inserted. Had to do that for security, but afraid that will cause the seals to fail! I have looked for clearance issues with the sliding frame and the sill, and with the seal but this hasn't helped. Again, this is exactly the same for every window! Do I need replacement parts, adjustments, new windows? Thanks for your help.
Paul from SWISCO responded:

May 2, 2016

Thanks for posting. I hope we can help! First, remove the sash and check the interlocks between the top and bottom sash. See if they are bent or have dirt that might be preventing the sashes from meshing well.
Dave Sr. from SWISCO responded:

May 2, 2016

I've encountered this problem a few times in the past. I have found that in some cases, the issue stems from the bottom sill's bubble seal being too large or old, which would hang up the sash.

One quick solution would be to install a keeper shim like our

90-058

under the current keeper to raise it up a little, but that wouldn't fix the core problem.
A handy person from Holly Lake Ranch says:
May 2, 2016
I am afraid my description of the problem wasn't clear. I have to put enormous pressure on the bottom window in order to get the blade of the lock to line up with the channel and swing shut. Then when it is locked I quit pushing on the lower frame and that transfers pressure to the upper frame, sort of causing the lower part of that frame to sort of roll.
I removed the seal at the bottom of one window but that did not solve the problem.
There is no lock keeper to shim, as the blade rotates into a groove that is cut in the upper frame. I've attached photos to help. Thanks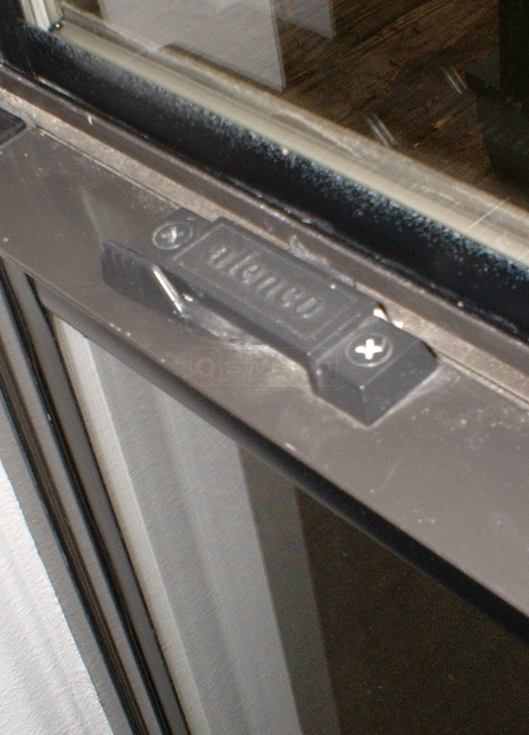 Dave Sr. from SWISCO responded:

May 3, 2016

One problem could be that the window has settled. Take a look at the bottom sill on the frame. Is it "bowed" up in the middle? Also, how old are the balances? An older balance spring is less forgiving and that could make it hard to close the window.