Awning window arm
A quick learner from Hawaii says:
September 7, 2014
Aloha...it's me again!
Decided since I was ordering a new crank I'd better replace the arm and stabilizing bar as well. The attached pictures show the existing, corroded hardware as it is currently in place.
I'm wanting to order
a.) the black stabilizing bar which is about 36 1/2" long, 5/8" diameter (hard to measure exactly given the corrosion)
b.) the white plastic tabs that the black bar fits into and
c.) the bended arm extension (photo shows with a makeshift epoxy repair). Given the number of pictures allowed, I will post the additional picture indicating the bend in the arm in next posting and cross reference the numbers.
Thanks again for all your help.
Marianne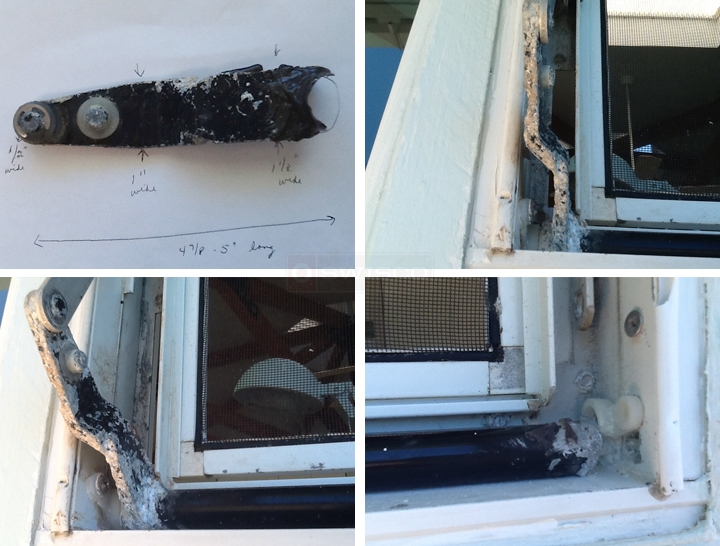 A quick learner from Hawaii says:
September 7, 2014
Attached are the additional photos to help identify the awning window arm I'm needing to replace. The explanation and other pictures were included w/ my previous posting, reference # D44908. Together these should help to more easily identify the part.
Mahalo,
Marianne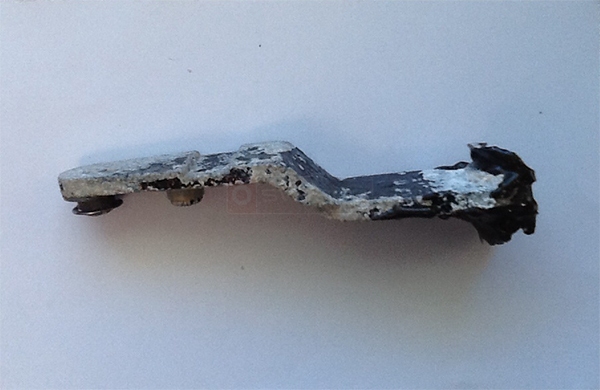 Dave Sr. from SWISCO responded:

September 10, 2014

Hello, Marianne, thanks for your patience. We may be able to help with this, I just need some more information. Can you please confirm the length of the bar? That will help us locate a possible replacement.
A quick learner from Hawaii says:
September 10, 2014
Aloha -
I'm so happy to hear from you! I measured best I could. It's difficult to get a tape measure in there. I fear disassembling it in case I'm unable to locate other parts nor able to reassemble it.
Given the above, the length of the bar is 5" (or 4 7/8" depending the ending of the curve on the difficult to reach inside edge.) I measured 4 1/8" center to center where the arm attaches to the window mechanisms in case this measurement is helpful.
Attached are some pictures from an awning on the leeward side of the house. Consequently there's less corrosion and easier to see the original installation assembly. I also noted there is an arm on both sides of the window. My husband apparently swapped out one to use with the crank handle when the window opening started to fail. If you're able to locate parts, would you recommend reinstalling the additional arm for stability?
Mahalo for all your time, efforts, and especially caring customer service.
Appreciatively,
Marianne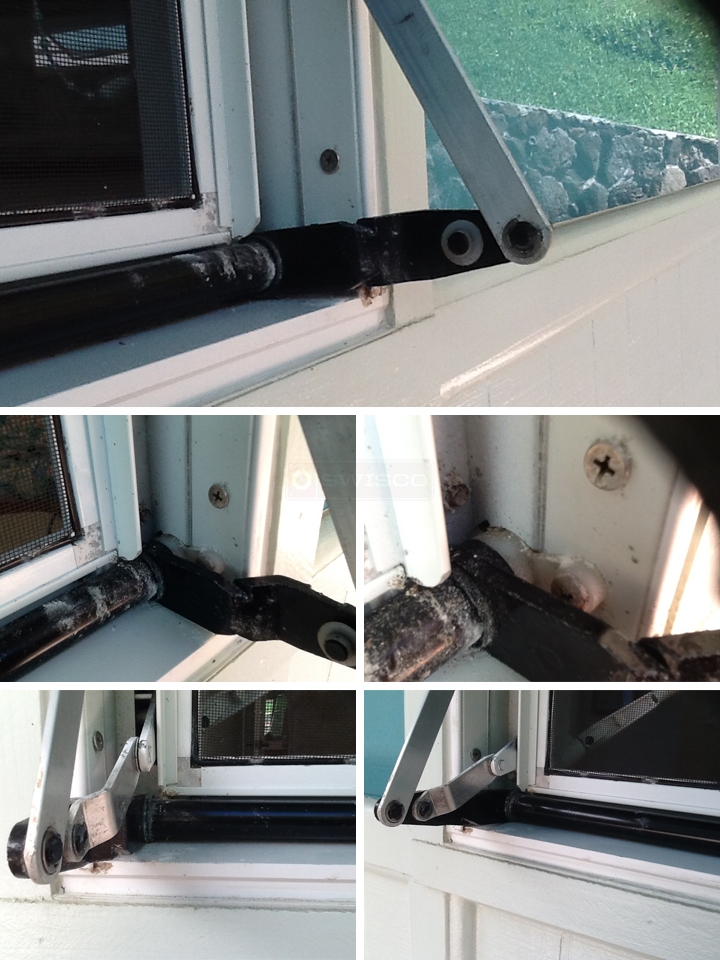 Dave Sr. from SWISCO responded:

September 11, 2014

Thank you! That's all I needed to know. I just need to confirm a few things on my end, so please bear with us a little longer. I hope to have an answer for you soon.
Casey from SWISCO responded:

September 23, 2014

Thanks for your patience! I will contact you directly about getting this custom made.