Balance Channels for two different windows in same house
A handy person from Palm Desert CA 92260 says:
May 29, 2014
Two different size windows that are from the same mfg. company in the same home need channel balances replace that are broken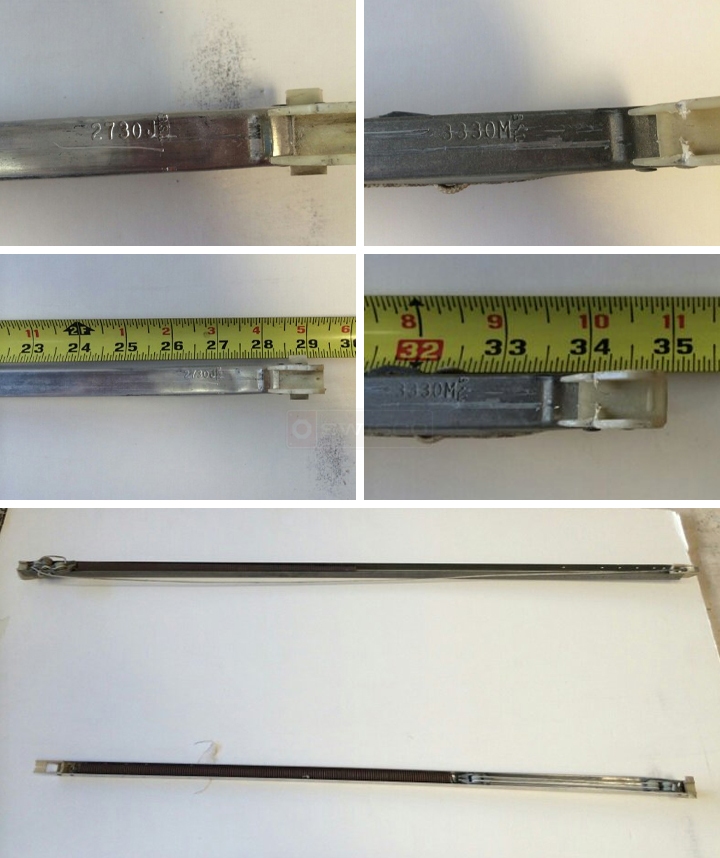 Tom from SWISCO responded:

June 3, 2014

Thanks for posting.I'm afraid I cannot identify your balances based on these pictures. The Series is determined by the nylon attachments on each end, and both of your balances have a different combination, and therefore a different Series.

I recommend that you look at our

Selection of 1/2" Wide Non-Tilt Window Channel Balances

and see if anything here is a match.
A contractor from Palm Desert CA 92260 says:
July 14, 2014
More pics to view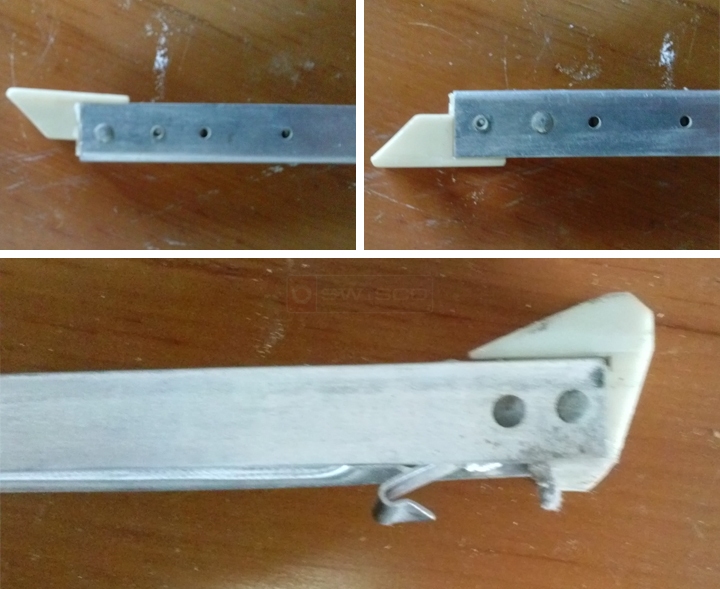 Tom from SWISCO responded:

July 15, 2014

I've narrowed this particular balance down to two possible channel balance Series: either our

Series 351

or our

Series 390

balances.

Now, as you can see, there is only one difference between these two Series, and that is their bottom shoe. The

Series 351

uses the

15-002

while the

Series 390

uses the

15-001

. I can't quite tell what you have based on your pictures, though. Please carefully compare their dimensions to your own hardware and see which is a better match.

However, keep in mind that you have two different balance Series. In your first post, you show a balance whose nylon attachments have wings, while the balance in this second post has no wings on its attachment at all. There is a difference, and you should probably browse the section I linked to above to find the best match.
A contractor from Palm Desert says:
July 15, 2014
I was told that it should be the
Series 350
with a 15005 shoe.
Which is it?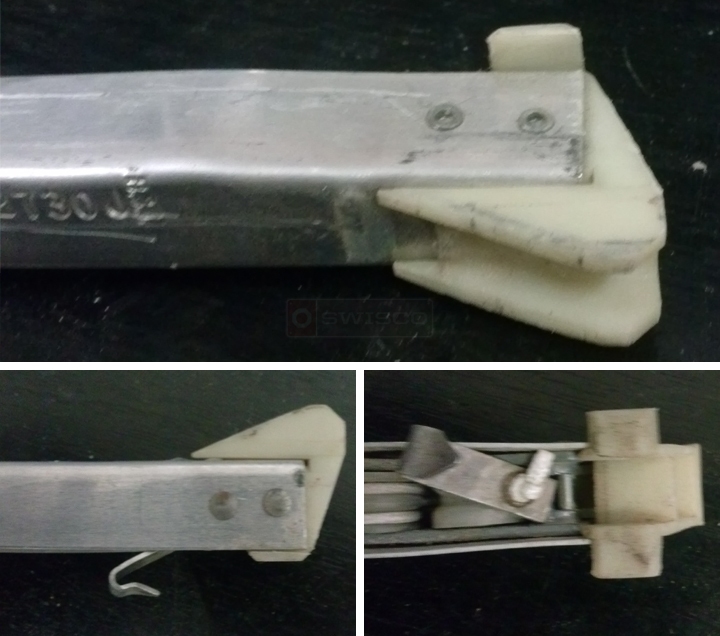 Tom from SWISCO responded:

July 21, 2014

It looks like you've shown me pictures of a completely different balance than the previous pictures. You can tell because in this picture, the plastic shoe has wings, while in the previous picture it does not.

It also seems like you do not show the plastic top attachment for this new balance, only the shoe. If you want me to identify this Series, as well, you have to show me the top attachment.

I think it is important that you specify which balance it is you're showing me each time, otherwise this will get very confusing!