Removing Sash from Balances
A quick learner from pittsburgh says:
October 21, 2013
How do you remove a window from its balance? I need to get out on the flat roof to do some repairs.

I have one window that is off the balance on the left side.. How do you get it back in place?
Tom from SWISCO responded:

October 21, 2013

I see you were looking at our coil balances. Is that the kind of balance you have? If so, it should be a simple matter of raising the sash a few inches, tilting it in, and then popping it out. Check out the video below to see what I mean.
A quick learner from Pittsburgh says:
November 11, 2013
Thank you for the video. In one aspect it is similar to my windows but I could not solve the issue regarding my window being off track. I tried to slide the window back in but had no success. I have Traco windows that are over 20 years old. I am attaching images to possible help you to help me solve my problem.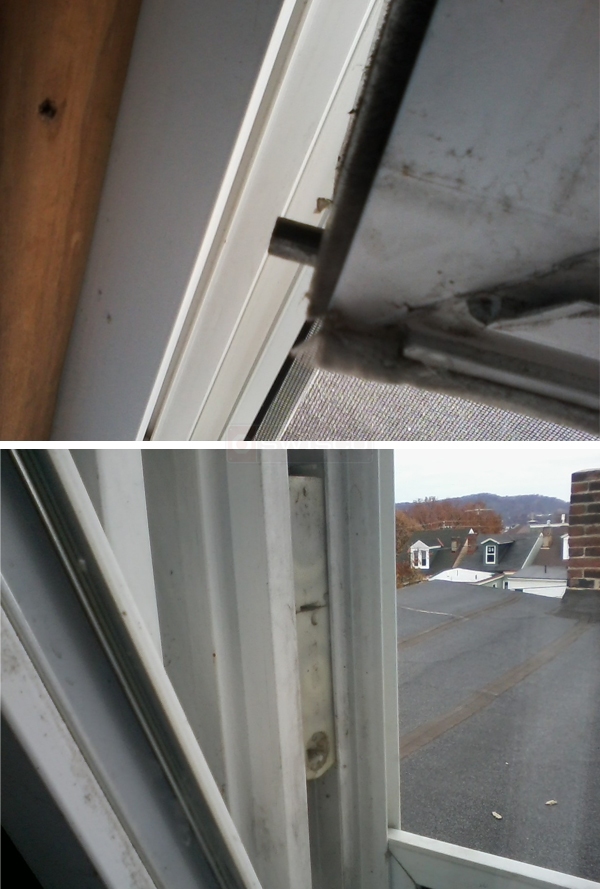 Paul from SWISCO responded:

November 14, 2013

Thanks for getting back to us. I'm sorry to hear you're having trouble.

For this type of balance, the left shoe has to be brought down and the right shoe brought up. To move the pivot shoes, use a flat-head screw driver and place it inside the shoe's came where the tilt bar is supposed to go. Then you can just turn it to unlock it, freeing it to be raised and lowered. Once the pivot shoes are in place, you should be able to put the tilt bar in lower shoe and swing the other side in the upper shoe. Finally, bring down the upper shoe to make shoes even and you should be able to close the sash.