Clip to retain sash cord
A quick learner from North Carolina says:
September 4, 2016
The picture is of the clip holding the sash cord at the top left of the window as viewed from the inside. The sash cord is attached to the block and tackle balance assembly at the bottom. It looks like most of the balance assemblies I saw on here are actually screwed in but mine hang from the top of the window using that clip. About 80% of those clips have broken in my house therefore the windows will not stay up because the cord can't be attached to the broken tip. If I could find these clips and figure out how to remove the broken ones (I think they are hooked through a hole in the jamb), all my windows would be fixed. The balance assemblies seem to be fine. Is there a name for these clips and can I buy them? The window locks have "MW" stamped on them. I don't know if these are M&W windows or something else. Any guidance would be appreciated.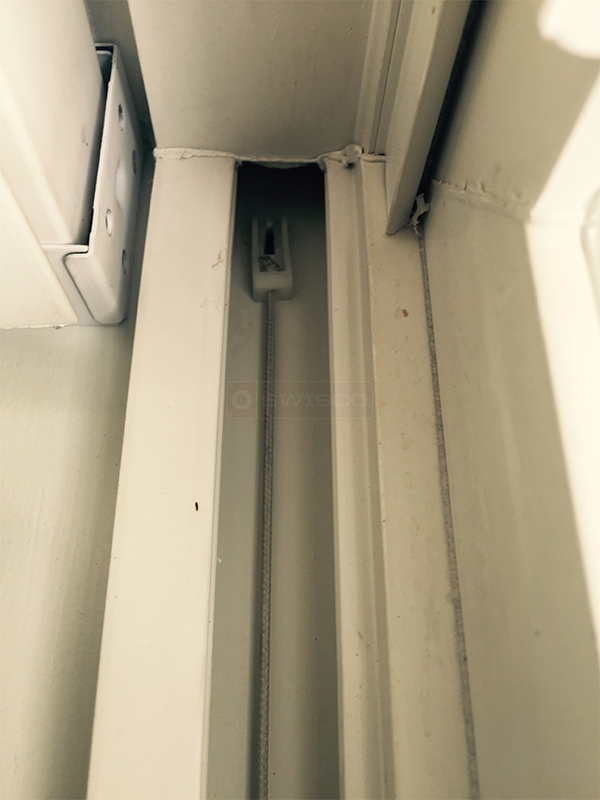 Tom from SWISCO responded:

September 8, 2016

Sure, we can definitely help. This old nylon piece is a hook that goes into a hole at the top. I'm afraid they're no longer made, and the balances you have are designed with metal screw tabs. We actually sell a screw plug, our

26-200

, which fits into the same hole where the old nylon hook went. If you pop the

26-200

in that hole, you can install the modern style balances with the metal screw tabs.
A quick learner from North Carolina says:
September 8, 2016
Will this allow me to hold the nylon cord at the top? I don't need new balances, just something to secure the cord to as a replacement for this clip?
Tom from SWISCO responded:

September 9, 2016

No, I'm afraid the screw plug will not interact with the old cord. I don't believe you'll find a replacement for that nylon clip anywhere. They do not make balances that way anymore, unfortunately.