Discontinued Louisiana Pacific window problems
A home owner from Michigan says:
April 24, 2015
Our home built in 1998 has LP windows. They are all double-hung tilt in windows. The sticker says product line 101-N. We have three windows that will not stay open. They just slam down. Is this something we can fix ourselves, not being extremely handy? What part(s) would we need to replace? One window is shorter than the others if that matters. I can upload a picture if needed. Thanks for any help you can give us!
Paul from SWISCO responded:

April 27, 2015

It sounds like there may be a problem with the window balance. I will need pictures in order to help you. First, take a picture of the window itself. That is a good place to get started. Please also try to get a couple pictures of the balances; they should be located inside the jamb track on either side of the frame. They may be in a metal or plastic casing and they contain the springs and pulleys that are supposed to hold the window up once you raise it.
A home owner from Michigan says:
April 28, 2015
I'm not sure if these pictures will be enough for you. The first three photos show one window where the bottom section has one cord in place and the opposite side you can see the cord has broken.
The last two photos are of a smaller window. The top window falls down and the bottom window is very hard to move. I don't see any cords at all.
Please let me know if you need more photos.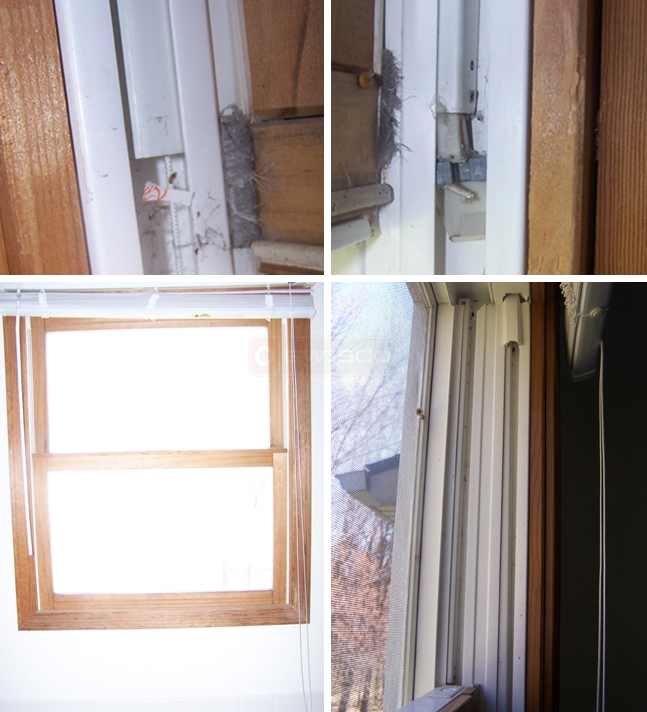 Dave Sr. from SWISCO responded:

May 1, 2015

I do believe we can help you repair this window, however we are having trouble finding an exact match for this balance. Is it possible to see the balance removed from the window to get a better look at it? It appears that it could be similar to our

Series 770

but I'm not sure. I would also like to see what type of balance shoe you have, but the one you show is damaged. Do you have one that isn't? Send us some more photos a long with dimensions and we should be able to identify the parts needed. Thank you again for your patience!
A quick learner from Michigan says:
May 1, 2015
Can you give us a little instruction of how to remove the balance from the window? Also, not knowing much about windows, can you also explain what the balance shoe is?
Paul from SWISCO responded:

May 4, 2015

Thank you for your patience. From what I can make out so far, I think you have some version of our

Series 770

channel balance, though it may not be the same. You may also have a

15-129

pivot shoe. It's still hard to tell. I recommend watching the videos I've associated on the right side of this page. They may help give you some insight on what you can do.
A quick learner says:
November 30, 2016
Hi. It has been a long time since this discussion. I plan to upload a picture in a few days of the balance and shoe. We also need the weather stripping replaced. I'm attaching some photos. The width is hard to measure. the total height including the wool and base is close to 3/8". Do you have anything that will work to replace this?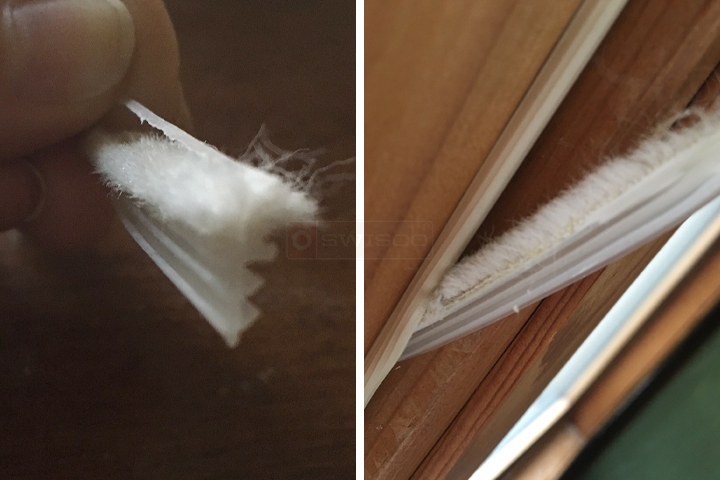 A quick learner says:
November 30, 2016
Here is a photo of a balance shoe that is unbroken. Also, pictures of the channel balance that is 28" long.
QUESTION 2 - The upper window is stuck and we can not pull it down. It is definitely a double hung tilt in. Any ideas of what could be wrong?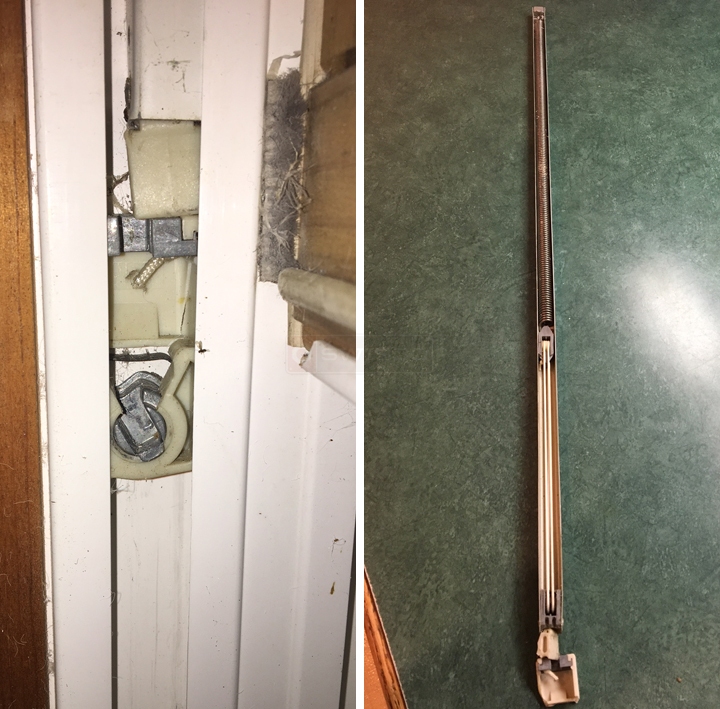 Dave Sr. from SWISCO responded:

December 5, 2016

Thanks for getting back to us, hopefully we can help. The pivot cam in the tilt shoe might be twisted in such a way it is grabbing the sides of the window track. Are you able to look up under the sash to see the shoe? If so, see if you can make a hook-like tool out of a coat hanger to grab and pull down the shoe a few inches. Hopefully that will allow you to tilt in the top sash and remove it. Also maybe spray some WD 40 up under the top sash track.

I'm not sure about the wool pile. Could you use something like our

58-053

? It has the same type of kerf.