Help to identify parts required for window coil balance repair
A home owner from Boston, MA says:
September 17, 2015
I would appreciate your help confirming the parts I need to repair one broken window coil balance. Please refer to Photos #35 and #36 - these are the side that is NOT broken. Then, refer to photos #34 and #32 - these are photos of the broken coil balance. As you can see, there is one coil up at the top "bumper" piece and then, another coil on top of the bottom coil balance support. Still trying to figure out how these coils popped out, as the bottom coil balance support box still seems to be intact. The only identifier I have is a patent # 5,353,548 (which you answered on a previous post). And, calculated the weight at 3.61.
From other posts and info you provided on your site, I have determined the following replacement parts are needed:
15-087
(Q:1),
15-086
(Q:1) and
S180-4
(Q: 2??). Could you kindly confirm these parts are correct? Also, any idea where these coils popped out from? Thanks very much.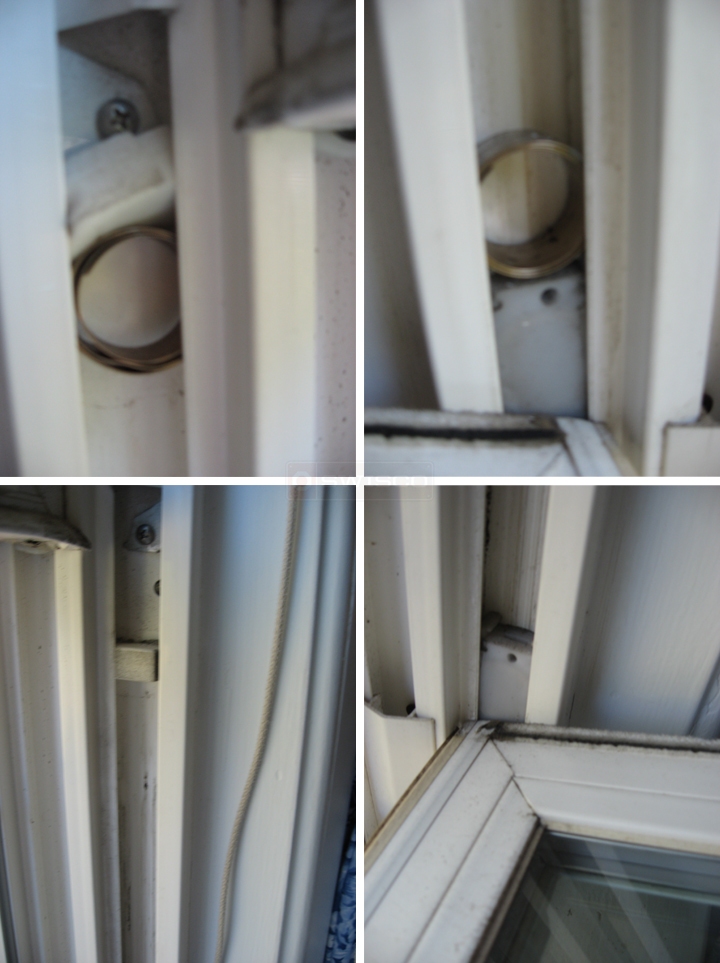 Paul from SWISCO responded:

September 18, 2015

I agree, the

15-086

and

15-087

look great. You also correctly picked the

Series 180

coil springs. Before ordering the coil springs, though, just see what number is printed on the end of the coil that hooks to

16-024

mounting bracket. The coils are out of their housings because they broke along the travel lane in the window.
A home owner from Boston, MA says:
October 1, 2015
Thanks very much for the confirmation of required parts. I am seeing what looks like 2 coils - one on the top near the mounting bracket and one on the bottom. Is this one coil that has snapped into two pieces or are there 2 separate coils? Please advise.
A home owner from Boston, MA says:
October 1, 2015
Sorry - one more question. Could you please review the pictures and advise if I need a
15-086
tandem coil housing part? Thanks again.
Paul from SWISCO responded:

October 2, 2015

It's difficult to tell while the hardware is still installed. Looking carefully at your photos, I actually don't see the

15-086

. You might just have one coil on each side, nested in the

15-087

shoe. When the coil broke outside the housing, it gives the appearance of having two coils on each side. These springs are weird like that.

Either way, you might just need the coil springs, if the coil housing pivot isn't cracked. The housing does come apart when removed from the window to allow you to install a new coil spring. I think your next step is to remove this hardware from the window to confirm exactly what you need.