I think I have a stormKing 440, 9-1/2" long
A distributor says:
April 15, 2012
Hi I just need a confirmation on a dimension
I have two storm king units that measure 9 1/2 inches in length. Are these units the 440 or are they some obscure one of a kind. Will the 440 replacements with the 9 inche lengths work??
thanks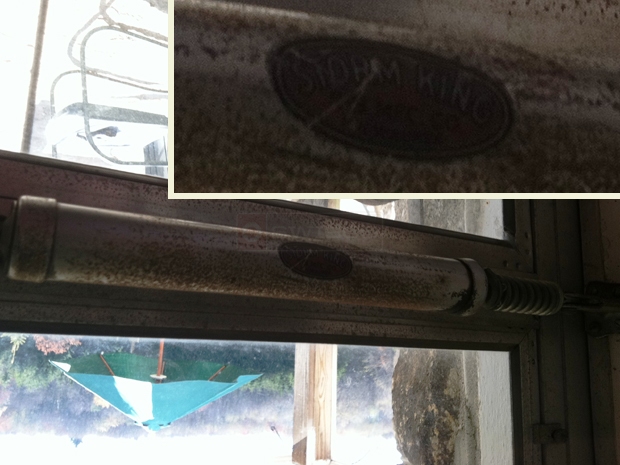 Dave Sr. from SWISCO responded:

April 19, 2012

The Storm King closer was one of the best made. Before you go and replace them, I recommend that you try to lubricate them first. You would be surprised what a little oil or WD40 will do.

That said, the closest replacement closer we have is our

40-079

. The tube length is 9", though, which means you may need to drill new installation holes. Take note that the closer, storm door bracket, and jamb bracket lengths might come out the same.
A quick learner says:
April 19, 2012
will that keep the door from slamming shut
Dave Sr. from SWISCO responded:

April 19, 2012

It would, but keep in mind that you should try applying lubricant to your current storm door closer first. It may still work. You may also want to turn the adjustment screw located toward the door, at the end of closer.
A home owner from Leeds, Alabama says:
May 9, 2012
I have a Storm King 440 door closer, a picture of which is attached. Mine looks different than the otehr ones I have seen on your site. It has started slamming shut. Any ideas about what to do? I hav etried turning the screw at the end away from the boxy apparatus. Do not understand where to apply WD-40.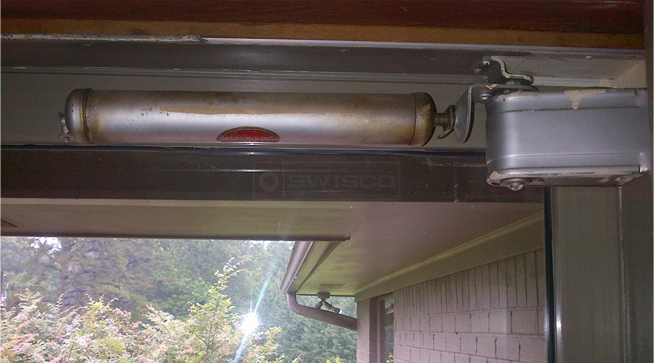 Dave Sr. from SWISCO responded:

May 9, 2012

If you need to lubricate the closer, I would spray the rod that comes out of the back end of the closer. However, I don't believe that your problem is that the door is having trouble closing; if anything, your door is closing too fast. Now, you said you turned the adjustment screw on the end of the closer. You said you loosened the adjustment screw., but you should have to tighten the screw to slow it down. Turn the screw clockwise. If you find that you need to replace the closer, you may have to look at our

40-181

. I don't believe that your original style is available any longer.