I'm looking for these two slide drawer parts.
A handy person from Vero Beach Florida says:
October 27, 2015
I purchased my home with these existing cabinets in them so I don't know the manufacturer. I found a G* stamped on the slides so I assume through research they are from the Grass Company. There are several parts that have broken over the past few years and I am in need of replacements, but no one around seems to carry these particular parts. I hope you can help with my situation. The two items I am looking for are the rear mounting bracket and the side spacing/mounting bracket. The rear bracket is marked. G* 5323-208 on the back of it and the side
5
spacer bracket is not marked at all. As far as the rails them self, they are stamped with the same G* and are labeled with a
10-04 for the wall slide or 20-04 for the drawer slide. Then LD, RD, RC, LC for their location. Any help in reordering these parts would be greatly appreciated.
P.S. I noticed that the drawers on some of the other cabinets were stamped with KraftMaid Cabinetry
Thank you for your time
Sam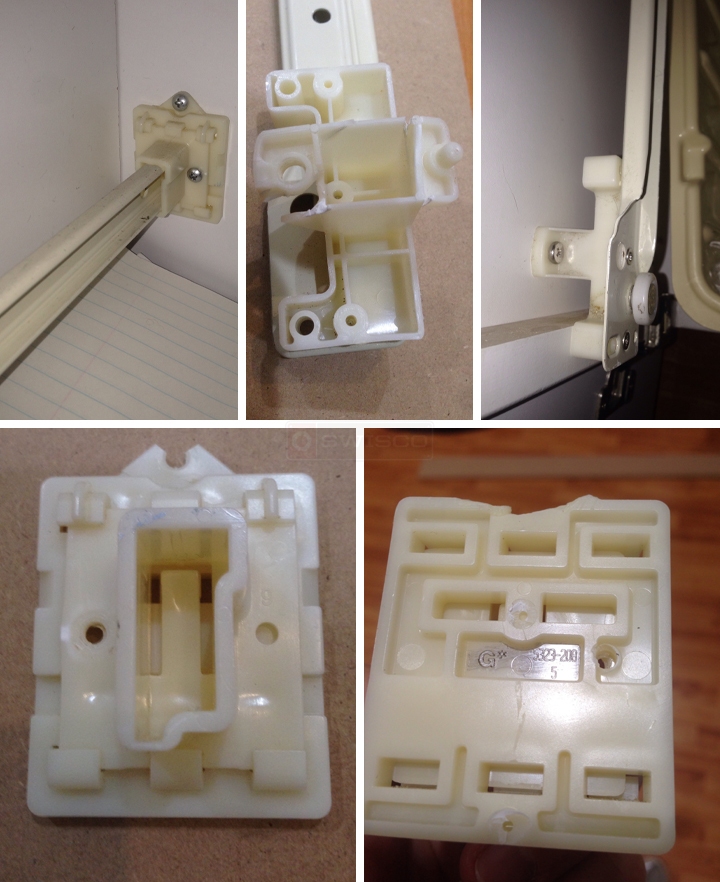 Paul from SWISCO responded:

October 29, 2015