Keller Crank Installation Problem
A quick learner says:
July 30, 2010
Picture 409 is old system that works. Picture 407 is 39-060 installed notice how it is touching. Picture 406 is Keller name. Picture 405 is old crank removed (crank pulls out when you close window) The one I have to replace has the same problem. Picture 410 is inside picture on installed 39-060.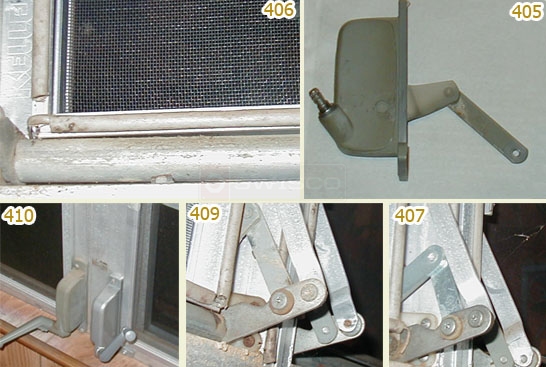 Dave Sr. from SWISCO responded:

August 3, 2010

Looks like the main gear could be too long on the

39-060

. You say the operator is pulling out of the window? Maybe try a thicker screw with a larger diameter. Remember it can't be too long or it will hit the gearing. Can you measure how far out the operator sticks out past the housing?
A home owner from Columbia, SC says:
August 3, 2010
You miss understood, the old crank pops thru the casing when you try to close the window. That is why I purchased 39-060 to replace it.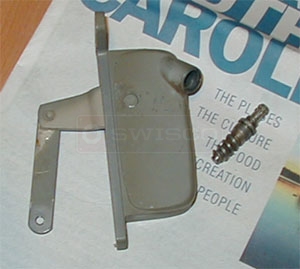 This is the old crank broken. Picture 407 is the 39-060 installed I measure 2-1/8 inches center of hole to center of hole. This old broken crank has measured arm of 2-3/4 inches measured center of hole to center of hole. Picture 409 is old working crank installed. Notice the gap difference between the arms on each picture. (407).
Dave Sr. from SWISCO responded:

August 6, 2010

The arm length should not be a problem. You do have some travel in the gear box to make up any difference in the arm length, so that your window will open and close. I checked around on the arm lengths for Keller, and I can not find one with the same arm length as yours. Maybe your operator was replaced once before and another manufacturer's operator was used? As long as the window opens and closes you should be okay.
A home owner from Columbia, SC says:
August 19, 2010
I have removed rivet from both the 39-060 and the old crank. You can see the difference in the lengths. I need replacement rivet or some other way to fasten the longer arm to the 39-060. I tried to use the old rivet. I got it to work and close properly. But I can not get the rivet to stay. I drilled out the center of the rivet to remove it to switch the arms. So, I know that I can replace the arms and get properly functioning crank. Any ideas on how I can get this resolved? Like I said before I want to purchase another 39-060 crank and repair another window.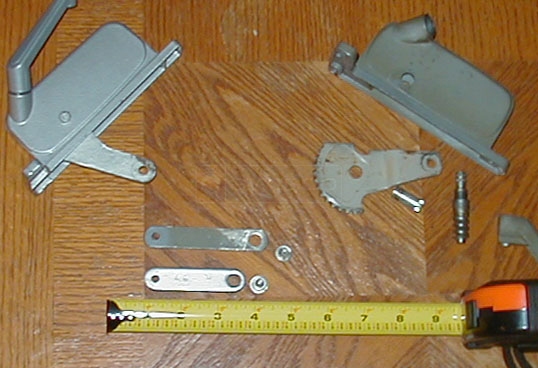 Casey from SWISCO responded:

August 19, 2010

I will email you a custom ordering link for a link arm rivet.