Hello, thank you for posting!
With this combination of attachments, you could have either an S380 or S385 channel balance. You'll need to measure as shown below. The Series 380 has a 1" bottom attachment, and the Series 385 has a 1-3/32" attachment.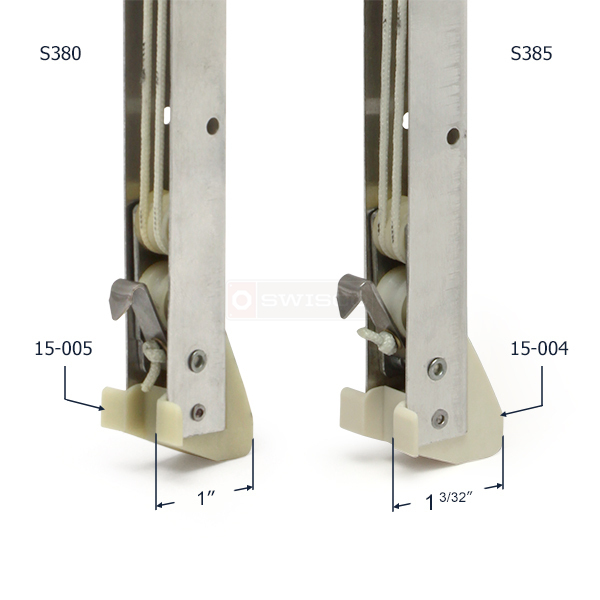 The length needed will be 27" and with a stamp option of 2620.
We also carry our
16-002
take out clip which is sold separately. Please let me know if you have any questions!