Lock stuck in casement window
A quick learner says:
April 11, 2015
The lever that latches the window shut is broken -- it is completely loose and rotating it up no longer unlocks the window. I need to replace it, but the catch is that the window is locked shut, so I can't get to the screws, which are on the side that is pressed against the window. There are no visible markings on the latch, so I can't identify what kind it is either. Any ideas on who manufactures this, and on how I might go about replacing it with minimal damage to the window itself?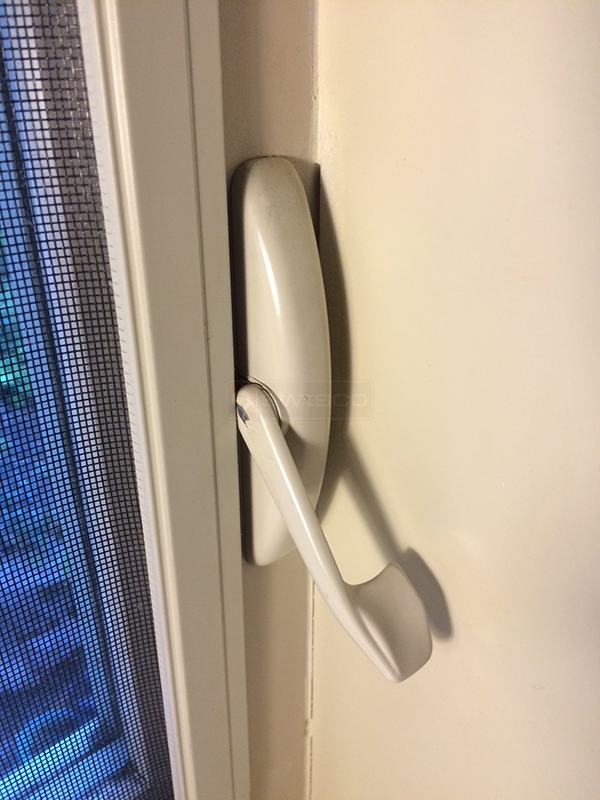 Dave Sr. from SWISCO responded:

April 14, 2015

I always hate when this happens. The trouble is there is no tried and true method of fixing a stuck lock like this. If the lever does not operate the lock then you will need to cut off the locking housing to access the latch mechanism. I would suggest using a dremel type tool to cut it off. Looks like you're at a weird angle, with the corner being right there, so this may not be the easiest project. It wouldn't be a bad idea to get the help of a local handy person.
A quick learner says:
April 20, 2015
Ah, I feared as much. Thanks for the suggestions!