June 8, 2013
Looking for a replacement for the 28 inch lenght - 1/2 inch width channel balance for non-tilt window
Length:28 inches
Width: 1/2 inch
Markings: 27 4 DW CMC 10.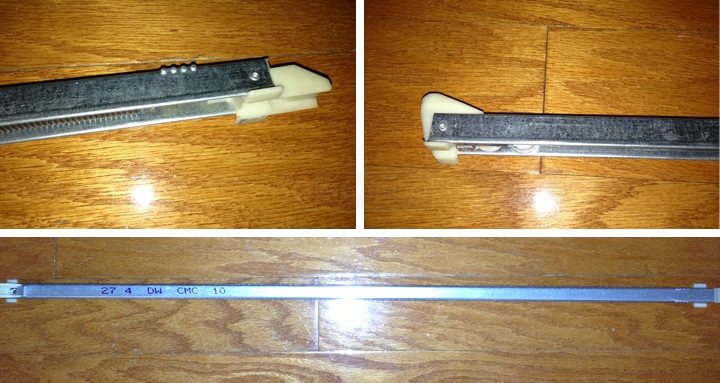 | | |
| --- | --- |
| | June 10, 2013 |
June 10, 2013
S385-28
appears to be the match! Bottom did measure a little more than an inch. Thanks for the help!
June 11, 2013

Not a problem! Let me know if you need anything else.
June 11, 2013
Thanks Tom! I weighed and its coming in around 18.5 Pounds. Should I go with 2730 or 2740? I can't make it out from the original stamping. You guys are awesome in providing such a quick response and great guidance for us novices.
June 11, 2013

Hey, it's our pleasure. This kind of window repair isn't hard, you just need to know where to start!

It was a good idea to weigh your sash. I agree with you, I think our 2730 might be a better choice. Were your windows harder to operate before with the 2740-equivalent strength?
June 11, 2013
Hi Tom, it felt a little tight for sure. Will order 2730s today. Many thanks.
June 20, 2013
Got my window balances and installation was a snap. It was a perfect fit! Many thanks for your help and guidance, Tom!
June 21, 2013

Great! I'm glad to hear it worked. If you need anything else, let me know!