New balance is broken
A quick learner from Apollo Beach, FL says:
February 29, 2016
Hi, I spoke w a representative from your Company last week and we identified the parts I needed to replace on my window, new channel balances
S350-36
(3550). They arrived and I followed your video instructions on how to remove the old ones. I then followed the instructions on how to install the new ones, however the left one did not catch as it should have when I attempted to slide the window down in place and suddenly the brand new right one I'd just installed sprung up full force and the plastic piece cracked right off! I'm so frustrated. I tried installing one of the old ones in its place (the better of the 2) but now, though the new one on the is catching fine, the right one is still sticking up by about 2 inches. Please advise.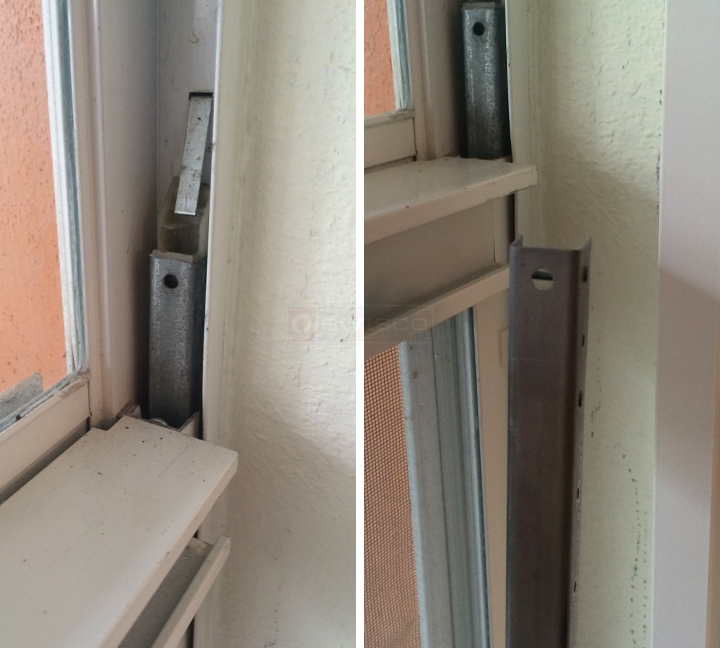 Paul from SWISCO responded:

March 2, 2016

It looks like your top sash guide is broken. Check out our video on what to do in this situation. You can see our selection of top sash guides

here

.
A quick learner from Apollo Beach, FL says:
March 2, 2016
Ok, can you tell me what kind of sash guides I need for this kind of channel balance that I ordered? And once I get the sash guides on will it work in the condition that that the old one is in? I'm so frustrated because I just spent $25 on 2 brand new channel balances from you guys and just as I was installing them the one on the right flew up and broke (the plastic piece at the top came right off as you can see in the photo) so now I'm left with one new and one old that's got a plastic piece chipped off.
Paul from SWISCO responded:

March 3, 2016

I'm afraid there's no way to know what top sash guide you have based on the information we have now. You can browse through the section I linked to in my previous post to find a match, or you can remove an undamaged one from the window and show us a few pictures of it. We would also need detailed measurements.

I'm sorry for the confusion. However, looking at your first discussion from the beginning of this month, we linked that same top sash guide video I sent above, and I recommended that you look it over. Did you get a chance to watch it?