Removing the Atrium door handle cylinder lock
A quick learner from Oklahoma City says:
December 30, 2015
I am attaching several pictures here in a few email replies. It says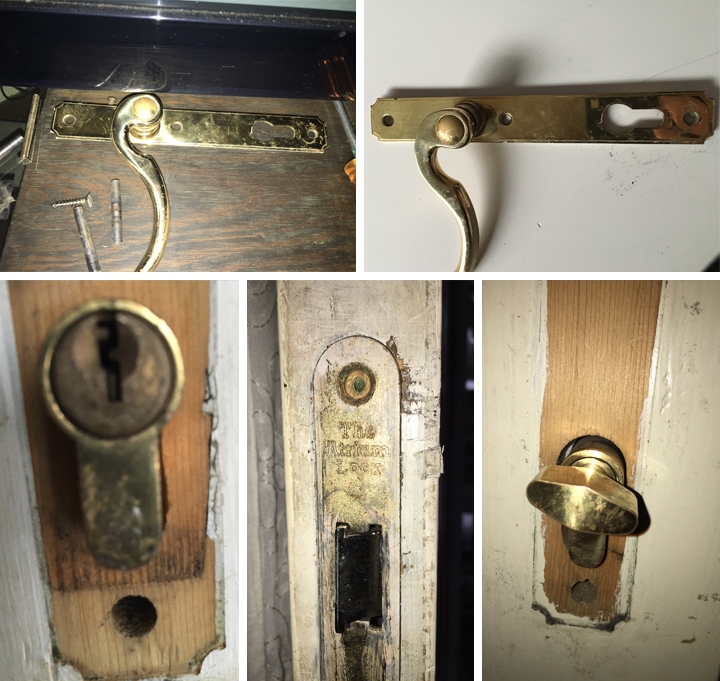 Dave Sr. from SWISCO responded:

January 5, 2016

To remove the key cylinder from this kind of Atrium door lock set, you will first need to remove the set screw on the edge of the door. That set screw should be the second one up from the bottom of the lock edge. Remove the screw completely from the lock, then turn the inside thumb turn so that the lock activators are in line. The key cylinder should then slide out of the lock.
A home owner from Oklahoma City, OK says:
January 6, 2016
When I first submitted a question about this I am pretty sure that I stated that I have already removed all 3 of the screws on the door strike place, including the machine screw; which I believe is the one you are calling the "set screw". Also I started that turning the thumb piece on the inside of the door has no affect and also we have never had a key for the outside lock so I have no way to turn the lock cylinder. That is why I posted this in the first place.
Dave Sr. from SWISCO responded:

January 7, 2016

Ah, I see. I apologize for the confusion. Your original post was cut off so I didn't know you had already tried this method. That's really the only way, though. I can't think of any tricks beyond what we've gone over already. You may want to contact a local locksmith for further assistance. That's probably your best bet now if the cylinder is stuck, and especially if you don't have the original key.