Rollyson widow parts - Channel balance and other parts
A landlord from illinois says:
February 9, 2015
I think I found the Rollyson bead on your site but am having issues find channel balance and how to install them. Attached pictures above. Guessing that they should not stick up above the window like picture when trying to operate. Window is hard to move up and down and almost impossible to get back in with channel balance stuck into track. The only way I can do it is hook them in and stick a small piece of painters tape on back to hold them while I wedge the window in. Any suggestions would be appreciated. The channel balances are 1/2 x 9/16 x 35". I'm guessing there is a piece missing of broken plastic that allows them to stick up. Don't know if that can be fixed on my existing channels.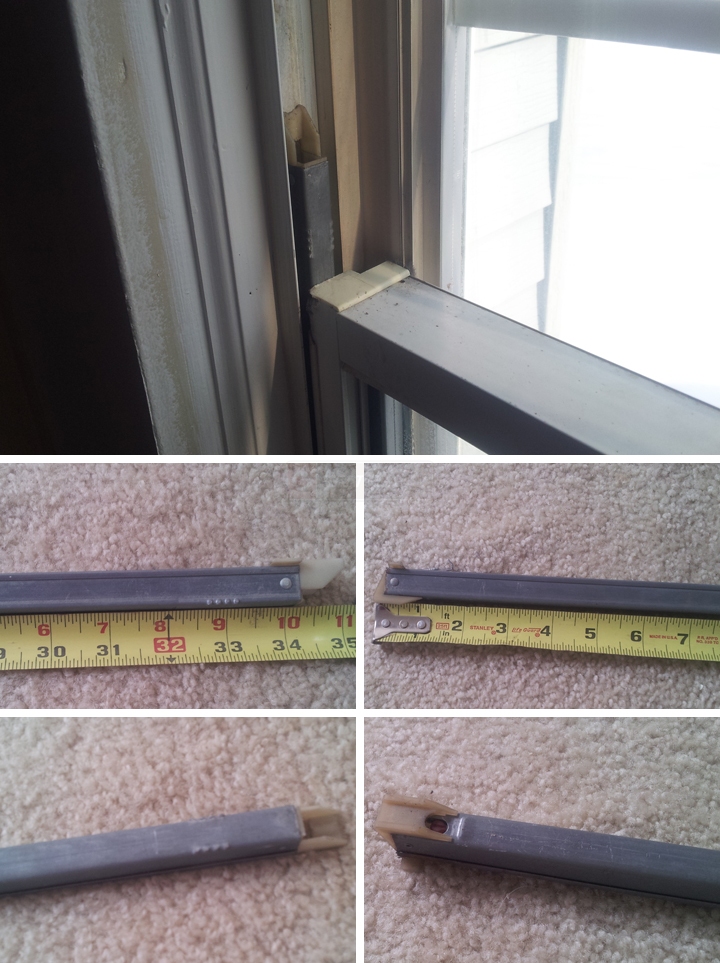 Paul from SWISCO responded:

February 12, 2015

Thanks for posting! No, the balances should not stick up like that. Are these the balances that originally went with the window, or had they been replaced recently? I don't believe you have the right Series. Did they work fine in the past, or have you always had problems?

Either way, let's start with what we know. Your top sash guides resemble our 18-124P, and to keep the balances down I would suggest our

16-002

take out clips. I bet your window once had these, but if you have to use painter's tape then they're either broken or missing.

As for the balance itself, I think you

should

have our

S371-34

channel balance, but there's no saying for sure without knowing what was originally installed. Is there an identical window elsewhere in the house that may use the original hardware?

You may also want to check out this video. It might provide some help.
A landlord from ILLINOIS says:
March 13, 2015
I replaced the guides per your suggestion and put the channels back in that did not make a difference. I figured out the take clips (no more painters tap, lol) and they are in the window. The guides I removed were identical to the replacements and upon inspection were not broken, so now I have extra. I have other window this big in the unit. This time when I put the channel balances back in the window was hard to operate and the balance at least on one side ended up below the window this time. The picture in previous thread shows above. I spring doesn't seem to retract (compress) after the window is operated. It appears that in at least one of them the nylon pulleys are dislodged. Now how to I get the correct replacement. Since I have no example? There are some pressed numbers on the end with the hook and string. they are 33 (space) 5 and then much smaller the text "DJ". So what do you advise should be my next step.
Paul from SWISCO responded:

March 18, 2015

Without the original hardware I be certain of what you need. I am not even sure if you have the

S371-34

, that is just what I have seen used in these windows in the past. It's possible the original builders had their own ideas.

If you don't have a window this big, that's fine, I'm more interested in whether or not the window is the same type. We can estimate the size needed, but confirming whether you need the Series currently installed or the Series 371, like I am thinking, will be a huge help.