Screen door base wheel part
A home owner from USA says:
August 27, 2015
I have an aluminum patio screen door that has this type of wheel assembly on the bottom track. The attached photo shows the wheel assembly that pivots on a hinge & is adjusted in height by a screw that fits into a fixed part that is inside the door frame.
The screw has stripped the threads of the fixed part that the screw fits into. Would you have that fixed part (that fits inside the door frame) or know where I could get it?
Thanks, Roger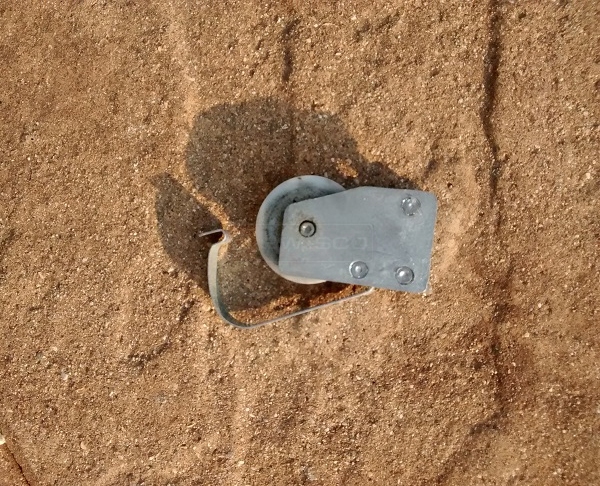 Paul from SWISCO responded:

August 27, 2015
A quick learner from Winnipeg, Canada says:
August 27, 2015
Hi Paul,
That does look like what I have.

Could you give me some tips on replacing the patio screen door corner. I am guessing I remove the screen spline and screen from the complete door frame and pull the corner apart & wonder if there are tips to do that without wrecking the screen door.
Paul from SWISCO responded:

August 28, 2015

Yep, what you describe is the correct process for removal. The corners are force fit in the door, so you will need to use a rubber mallet to knock the frame apart. Only use just enough force so as to not damage the frame.
A quick learner says:
August 28, 2015
Thanks for the tip. I found a video on your site that describes the process - although the guy in the video is using a metal hammer - I think the rubber mallet tip is a better idea.

videos/view86