WeatherCraft Window
A handy person from York, Pa says:
September 15, 2016
I am looking for a spring/coil that assist in raising the window. The one that broke is on the right side of the frame looking at it from the inside. The window measures 32 wide and about 34 high. The coil material looks like a metal band, stainless steel. IMGP2338-you can see the broken steel band and IMGP2339 is the upper part that hold the end in place. Both pictures are rotated 90 degrees. Thanks much, Rich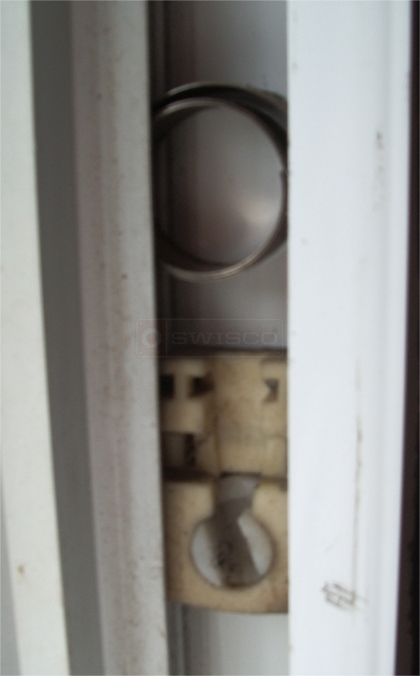 Paul from SWISCO responded:

September 19, 2016
A handy person from York, Pa says:
October 7, 2016
Sorry for the slow response. I was on vacation when I received your reply and then I got rapped around other projects. I measured the window like you mentioned and it was 10.5 lbs. The deminsions that I gave you in my first post was the over all size of the. Not the removable window. So, the sash size would be 29"x17". Any additional info would be greatly appreciated. Thanks much Rich
Tom from SWISCO responded:

October 10, 2016
A handy person from York, Pa says:
October 10, 2016
I ordered the
15-158
shoe for my windows. They don't quite look like what i have, but they measure about the same. Looks like I will need to cut a slot in the one end to install the window guide. My window frame does not have an opening and I really don't want to spent the money for the spreaders. I was thinking about cutting a slot out at the top of the window, under the window stop to remove the coil bushing cap and the shoe. Do you think there will be any issues. Thanks much Rich. O'yea, I like all the veido that you have on your web site for people like me.
Tom from SWISCO responded:

October 12, 2016

Hey, Rich! Speaking of our videos, we actually have one relevant to the project you have in mind. Cutting a slot in the jamb is a good solution in situations like this. Hopefully this tutorial helps.