Window corners
A contractor from New Hampshire says:
December 7, 2015
Hello,
I am looking for window corners (40) for my window screens. I have Superseal windows, made around the year 2000. The windows and screens are white.
The screens have aluminum channels with plastic corners; the corners have deteriorated and are falling apart. I have attached photos.
The corner configuration dictates that there needs to be a left and right corner; that is to say, I don't believe they are interchangeable. The corners also need to have a small channel moulded into them to accept the screen bead as it turns the corner, although I suppose, if necessary, the screen bead could be installed in 4 pieces, breaking at the corners.
The existing corners also had a small square pulls for screen removal. Those broke off long ago. The new corners do not need this feature. I remove them using a thin putty knife.
I have 9 large screen I'd like to rebuild this winter. Your help is greatly appreciated.
If necessary I can send samples.
Thanks for your time.
Matt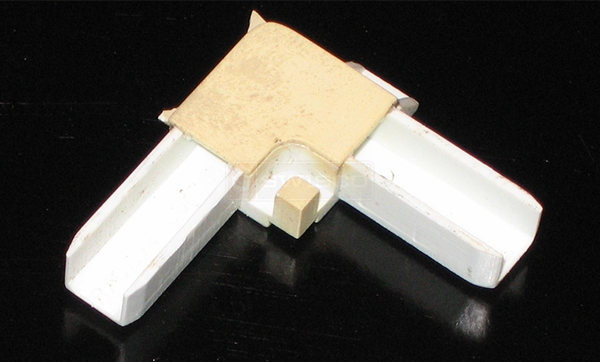 Paul from SWISCO responded:

December 8, 2015