carefree channel counterbalances
A quick learner from ohio says:
August 7, 2012
I have tilt-in Carefree windows and I am searching for the replacement counterbalances.
The dimensions are as follows:
Short:
18 inches O.A.L. retracted
33-1/2 inches O.A.L. extended
O.D. of plastic cover is .420 inches
Long:
30-1/2 O.A.L. retractd
58 inches O.A.L. extended
O.D. of plastic is .420 inches.
I could not find any "stamp" number or any otyher type of writing/designation on the counterbalances.
These may be the only 2 different sizes I need, Im not sure yet as I have not went thru the entire house and check each window.
If there is anything else you need from me please do not hesitate to ask.
Thank you
-Pete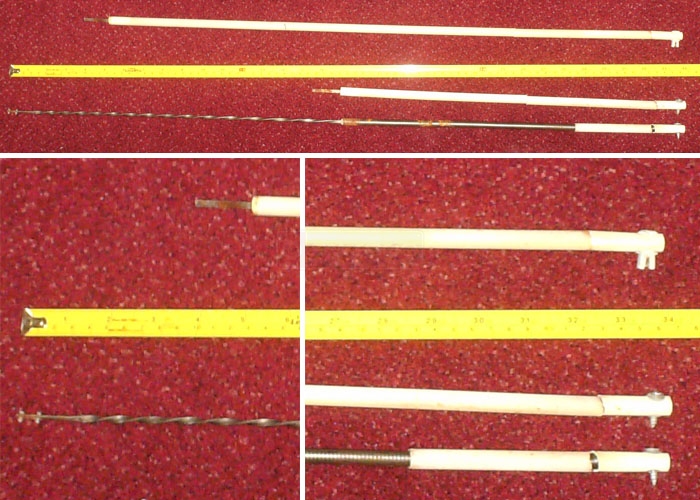 Paul from SWISCO responded:

August 14, 2012

Thanks for posting, Pete! These balances appear to be similar to our tilt-window

Series 600

spiral balances, whose diameter measures 5/8". Does that look about right?

Now, as you can see, the length of our balances are determined by the balance tube only. The spiral protrusion is not counted in this measurement. Could you double check your length based on this information and let me know what you come up with?

Could you also tell me the weight of each sash that these balances support? That will help us determine their tip color, which will in turn determine their strength.

You may also want to look at our

26-200

Balance Screw Plug. Does that look like it could be useful?
A quick learner from Ohio says:
August 15, 2012
Hello. Thank you for the reply.

The screw plug might be what I need but I wont know until I either have one to try or you can provide me with dimensions.

I removed the small window and the other size (larger) window and weighed them on bathroom scales. The samll one is 10 pounds and the larger one is 15.5 pounds.

The small balance tube length is approx 16-3/4 inch.
The larger balance tube length is approx 29.25 inches.

The diameter of the balance is 7/16 inches. 5/8 inches is too large and will NOT fit. Im not even sure 1/2 diameter will fit as there is not much room in the channel.

Thank you
Paul from SWISCO responded:

August 17, 2012