help finding storm window pin
A home owner from Massachusetts says:
April 28, 2017
If any of you fine people at Swisco can help me find a suitable replacement for this storm window pin, I'd be forever in your debt, not to mention incredibly impressed.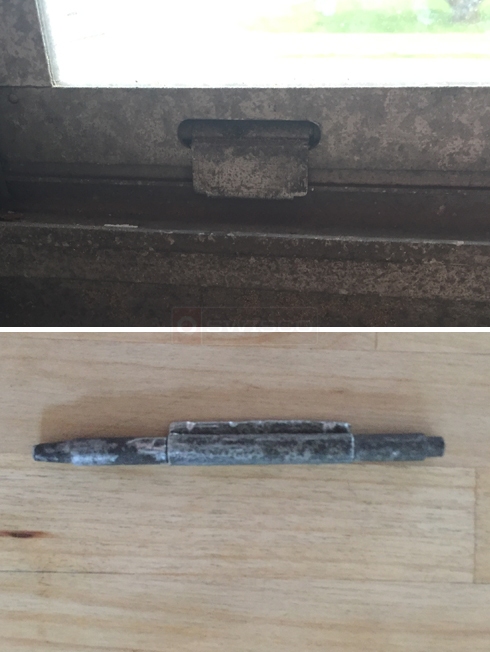 Tom from SWISCO responded:

May 3, 2017

Thank you for your patience! I was hoping to impress you, but I'm afraid our search has ended with no solid results. The closest we've been able to find is the

91-039

. Could you possibly use this as a substitute?
A home owner from Massachusetts says:
May 3, 2017
Hello Tom, thank you for your diligent effort, but my quest is complete, I stopped by a storm & screen repair place in my town that's been here for years. Guess what? The owner knew the name of the manufacturer, a company called Alltime, and had a whole box of replacement slides tucked away in was back room.
I was like, are you kidding me ? who saves these things. Enclosed is a pic. But I did want to let you know I appreciate your help, and I've saved your info. in my contacts list. Thanks again. Ken
Tom from SWISCO responded:

May 4, 2017

Oh, that's great to hear! I'm glad you were able to find it. You know, that's just how it is with these older parts. Sometimes you'll luck out and find an old mom and pop shop who's had a box of something laying around for the last 20 years. They probably forgot they even had them!

If you ever need anything else, you know where to find us!