window balances
A contractor from princeton nj says:
December 17, 2013
these windows look to be silverline maybe???(very old Style aluminum)
Single sash double hung hinged on lift side
Need balances for both sides
string hooked onto frame
window side held in place by latch on window top (same latch that holds window in)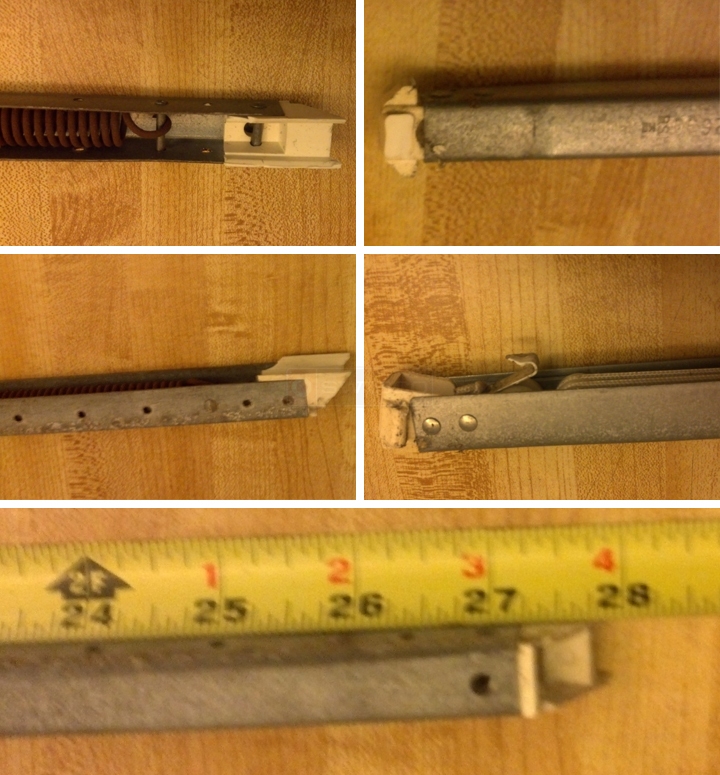 Paul from SWISCO responded:

December 19, 2013

Thanks for posting. I think I have an idea of what this balance is, but I would like you to confirm a few things.

First, are the balances asymmetrical? That is, is the other balance on the other side of the window missing the shoe? Or does it look identical to the one pictured?

Can you also tell me what the stamp on both balances read? If it's what I think it is, they should both be different.

Finally, I would like to know the length of the metal channel.
A contractor from princeton says:
December 19, 2013
Leight of metal is 26"
Number on balance is 2540
also it is 1/2" wide
Do not know is they match because is is missing altogether
But i would say no because of the hinges fit into the track
do you have the hinges ???????
Tom from SWISCO responded:

December 23, 2013

I'm sorry, I'm a little confused. Do you mean to say that you only have one balance for this window? If so, then things may be a little trickier. Knowing what stamps are printed on both is an important part of this process. Would you happen to have an identical window elsewhere in the house that would have that information? If not, we will see what we can do based on this information. Let me know!
A contractor from princeton says:
December 23, 2013
what i am saying is that one side is missing
Tom from SWISCO responded:

December 27, 2013

Thank you. I think we can estimate what the other balance's stamp is based on what we've seen before.

Now, these balances are asymmetrical, so they will both be slightly different. One has a shoe, and the other does not. Check out this first form for

the balance that does have a shoe, marked 2530

, and this second form for

the balance that does not have a shoe, which we believe is marked 2340

.

Once you fill out the rest of the information for both forms and submit them, one of our representatives will get back to you with price quotes and items to add to your cart.

As for the hinge, I recommend you consider our

15-058

. Some other hardware that goes on this window is our

16-008

take out fork,

17-017

lower sash block, and

18-027

nylon tilt latch. Check out this hardware on your window in case they need replacing, as well.