Double support detect clip
A handy person from NC says:
July 23, 2016
I pulled out one of the broken heart would like to mail it to you in order a dozen pieces probably
Tom from SWISCO responded:

July 28, 2016

I'm sorry, I'm not sure exactly what it is you're looking for. Would there be any way to see a picture of the part in question? If we can see it, we can identify it and find a good match.
A quick learner from Chapel Hill North Carolina says:
July 30, 2016
I have resent the photos
please tell me if you're receiving them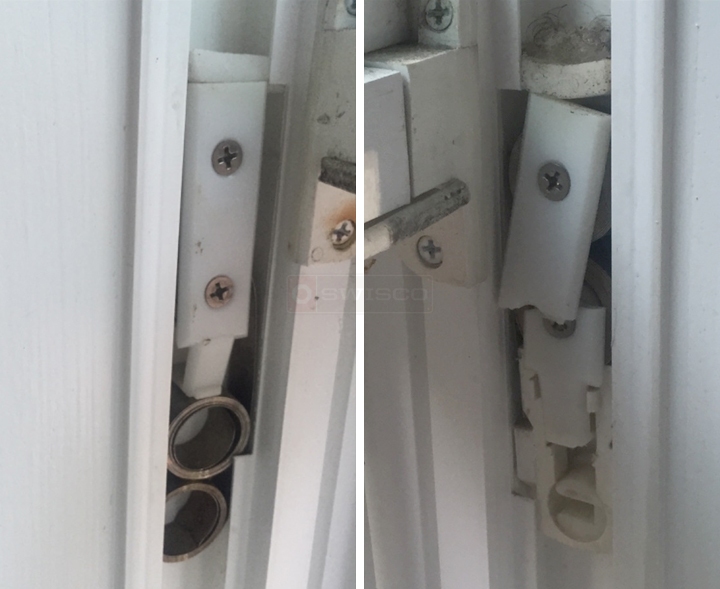 Tom from SWISCO responded:

August 3, 2016

Perfect, just what we needed to see. I have a list of parts I think could work for you, though keep in mind you need only replace what's broken. There's no reason you can't reuse some of your old parts, as long as they're in good working condition.

Start out by looking at our

15-180

pivot shoe,

15-181

double coil spring clip,

15-182

bushing,

33-073

screw, and last but not least, the

Series 190

coil spring. You can use the number printed on your current spring to determine the best

Series 190

option.
A quick learner from chapel Hill North Carolina says:
August 3, 2016
OK
on what part of the mechanism will I find the numbers
I only have a few broken parts with me
can I explain to client how to find numbers
Also I would truly prefer to buy complete sets
as I run into this problem often
with this type of balance
Tom from SWISCO responded:

August 4, 2016

Sure, the number is actually printed right on the coil spring itself. Once they're out of the window you should see them easily enough. I'm afraid this specific balance system is not available in complete sets.
A quick learner says:
August 12, 2016
OK I looked on coil spring
could not find any numbers
doesn't mean it's not there
I just could not find
any way I can just mail the stuff to you
so that we can move forward on these parts
I would like complete sets
even if I have to buy them in individual parts
so that I end up with a dozen complete sets
would you please would you please give me mailing address
and I will send out what parts I have
Thank you Gary
Tom from SWISCO responded:

August 16, 2016

If there are no numbers on your springs, then I wouldn't recommend mailing them to us. We wouldn't be able to determine anything from them just by having them in hand.

Since there are no stamps, we're going to have to give you a little homework. Please weigh your sash on a scale and tell me what you get. Please also confirm exactly how many springs are used on each side of the window. It looks like two, but I want to be sure.