Adjustment screw for 23-031
A home owner from Ithaca,NY says:
March 29, 2013
I need to know if there is an adjustment(a screw/bolt, that probably rotates a cam within the assembly) to adjust the height of a door which part #
23-031
would attach to?
You have dealt with this "problem" in the past with a roller produced by now defunct Lawrence Brothers!
Thanks for your time and consideration!! Kerry
Tom from SWISCO responded:

April 1, 2013

Thanks for posting, Kerry. There's actually an adjustment screw on the

23-031

itself. Take a look at the image below. Is this what you're looking for?
A home owner from Ithaca, New York, USA says:
April 1, 2013
That's it Tom!1 I ordered 4 and must compliment your company as a whole...for a variety reasons.
Great website with user friendly, REAL info! Then when I did call your Lady answering the phone not only took the order, but walked to a storage area and put the parts in her hand (making sure they were available and as described). Your company has knowledge about your product line!!!...that is very important and seems to be a thing lost by computers and data bases. The price is so fair and realistic, a great value..........Lastly, I know Camden and I now know there is a safe place in Camden....:-).
Thank you, thank you, thank you for being there with what I searched for and the knowledge to make my project a success!!
I included a pix of the stainless steel hospital operating room storage cabnet (to the right of the refrigerator/freezer) which has found new life as a cabinet for dry goods storage, that the new adjustable hinges will be installed in....
Sincerely, Kerry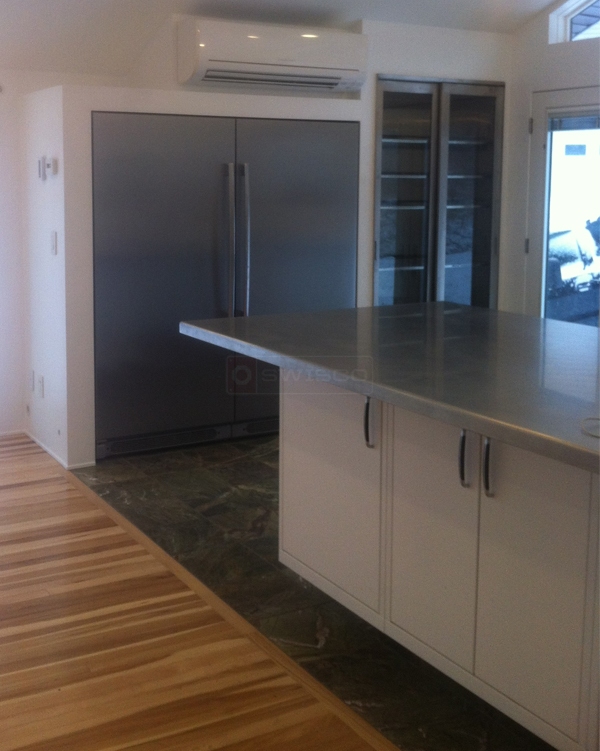 Tom from SWISCO responded:

April 2, 2013

Hey, Kerry, thanks for getting back to us! I'm so glad that you're satisfied with our service! We here at SWISCO.com work hard to make sure that our customers leave happy, and it's nice to hear some feedback. Your message really made my day and I'll be sure to let everyone know what you think.

If you have any other questions in the future, please don't hesitate to ask. We would be happy to help.