Caldwell window balance
A quick learner from San Jose, California says:
October 17, 2013
Hi
My window balance broke after many years of usage. It is Caldwell brand with imprint on left one: 27 4 EP Caldwell
right one: 2740 B SI
Please help me find the right replacement
Thanks
Michelle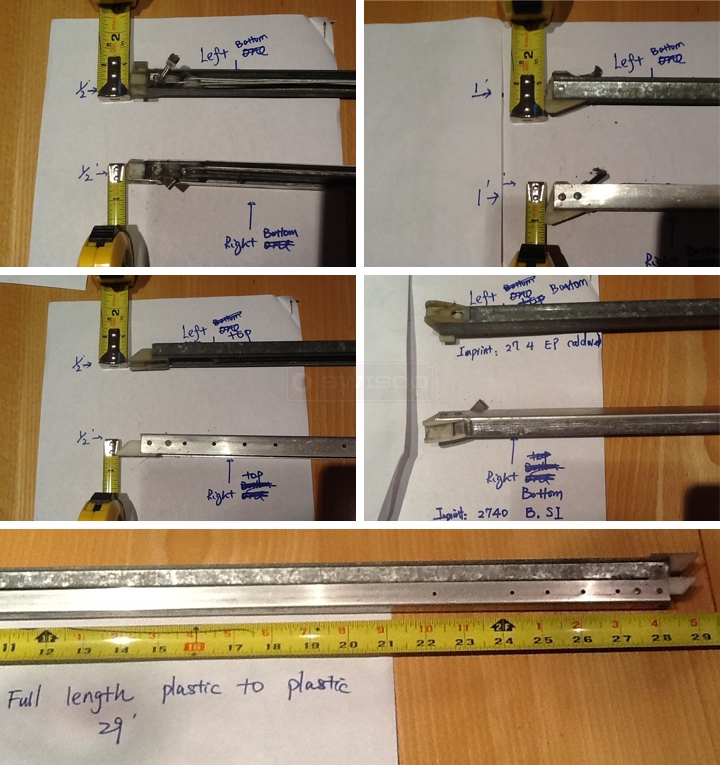 Tom from SWISCO responded:

October 17, 2013

Hey, Michelle. Do both of these balances go in the same window? If so, I think there may be a problem. It looks like the bottom shoe on one balance is winged, while the other is not. They should be identical. Can you tell me if you've run into any problems with this window in the past? I'm wondering if the balance without wings was loose in the jamb.

We can help replace these, I just want to confirm which shoe would be a better fit. If you have an identical window elsewhere in the house, that might be a good reference to see what shoe these balances are supposed to have. Let me know!
A quick learner from san jose, california says:
October 17, 2013
Hi Tom:
thanks for fast respond. I lost the broken balances after visit a local hardware stores. so i watch youtube and took off a good set from another identical window and took these photos. this window actually work fine despite its lost wing part. this winged part of shoe is against the window track and doesn't hook on anything. maybe that's why it hasn't give us problems.

so i would like to replace ones with wings.

Thanks a millions

Michelle
Tom from SWISCO responded:

October 18, 2013

Okay, good. That makes sense. As long as the jamb is wide enough to accept the wings, it hopefully shouldn't be a problem.

Now, I've narrowed this down to two possible channel balance Series: either our

Series 380

or our

Series 385

balances.

Now, as you can see, there is only one difference between these two Series, and that is their bottom shoe. The

Series 380

uses the

15-005

while the

Series 385

uses the

15-004

. I can't quite tell what you have based on your pictures, though. Please carefully compare their dimensions to your own hardware and see which is a better match.