Can't get my spiral balance out!
A professional from USA says:
July 14, 2015
Dear Swisco,
I am trying to replace the spiral balances on a couple BetterBilt single hung windows.
See photos below.
I can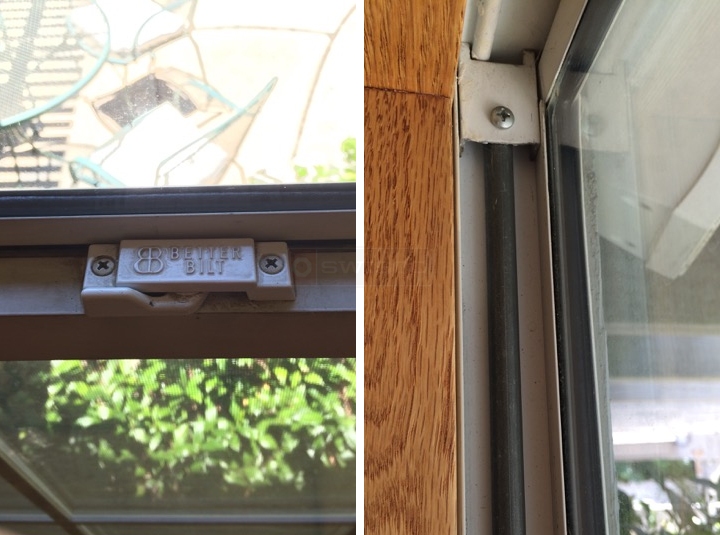 Tom from SWISCO responded:

July 15, 2015

Is this a non-tilt window? If so, it's possible you have a builder's grade window, which is actually not meant to be removed. It's frustrating, but we have a workaround.

With someone holding up the window, you will need to disconnect the tip of the balance from the sash. Then, close the sash, unscrew the balance at the top, and pull it out.

Let me know if you have any more questions.
A handy person from Rancho Cucamonga says:
July 15, 2015
Thanks for your feedback.
All I can say is: "BetterBilt" is not better built.
I did pull out the spiral balance from the top, but it required quite a bit of bending. It seems this is the only way to get it out, so I hope I can bend the new ones back in without damaging them...
Please see the spiral balance, removed, in the accompanying photo.
I'll need to order 4 of them.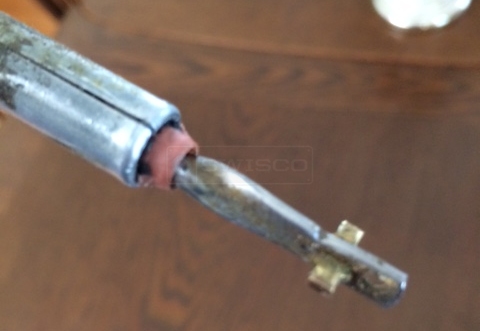 Paul from SWISCO responded:

July 16, 2015

Great, thank you. It looks like the diameter of that tube could be 3/8". If so, I recommend our Series 400.

With someone helping you, you will need to drop the new balance in from the top of the sash, screw it in at the top, then let the spiral drop down. You will then raise the sash and, while someone holds the sash in the open position, spin the spiral up to the bottom of the sash. Finally, with our

75-004

tool, give the balance about three turns to charge it and lock it to the end into the sash clip.

Let me know if you have any more questions.