Chanel Balance with no plastic tip
A home owner from USA says:
March 31, 2014
My Channel Balance do not have a plastic piece at the top?

I think I have seen ones on internet called Peachtree.

Do you sell something like that or can I just take off the Plastic piece on top?



Paul from SWISCO responded:

April 1, 2014

Peachtree usually uses our

Series 745

window balance. Could that be what you have? If not, or if you aren't sure, please remove your balance from the window and take a few clear pictures of it for us to see. Thanks!
A landlord from Oklahoma City, ok says:
April 8, 2014
One of them is a 2840J and the other is 2830L
I have about 5 different with of windows but all appear to be the same height of sash.
This is my second communication with you but have misplaced the email of the lady I was going to send to.
window has 3/4 by 3/4 (aprox) square plastic on the extreme right and left top of sash. I think it is related to removing the window. These sashes were in a closet in the house when I bought it. So I so far have no experience in installing or removing the sash.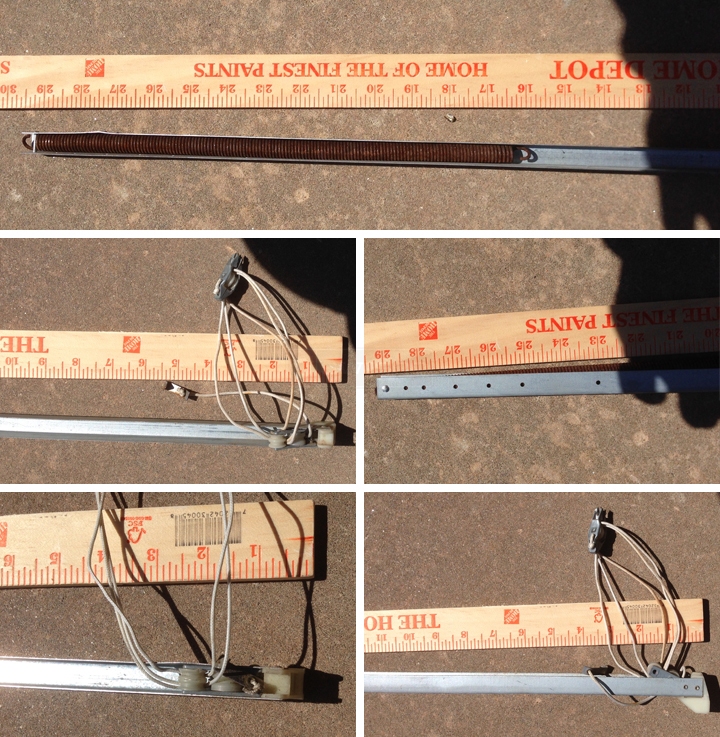 Tom from SWISCO responded:

April 10, 2014

Thank you! This helps clear things up, but there is some information I still need.

Based on the style of the bottom shoe, there should also be a top nylon attachment. It appears yours has broken completely off. Is there an undamaged balance identical to this that still has is top attachment? If so, we will need to see it.

Can you also confirm that of your five windows, the nylon attachments are identical? These attachments are very important, as they determine what Series your balance is. We will need to know what Series each balance is. If all balances are damaged, you will have to browse through our

selection of 1/2" wide non-tilt window channel balances

and see if anything here is a match.
A quick learner from Oklahoma, city says:
June 5, 2014
It's either 351 or 390?
My 'top 19-002' has a grove on spring side. No grove seen on yours pictures.
Might be ware , but it does not look like it.
May not be important.
the shoe,
15-001
&
15-002
look a lot alike.
I think the shoe on the 351 might be better?
I guess I should buy a 351 and try it.
So far I have not take a window out.
These parts were laying around. it's my rent house.
Is there a video on how to remove & instal. I started to take a wind out but noticed the next window had a good one just sticking out at the top. Lucky me.
I guess based on this being a 25 year old house and they are all broken it will probably last 15 years. Not a problem. I will be dead by then. lol
I am 70.
The good news is I still snow ski and can make 40 miles an hour going down hill.
Tom from SWISCO responded:

June 6, 2014

Great, thanks for the additional information. I don't know of any groove on our

19-002

, but I doubt that it's important. This is a very simple part; all it has to do is catch the take-out clip (see video below).

I'm not sure about the shoe. You will have to carefully compare the dimensions of these shoes to your own and see which is a better match. Neither is "better" than the other, they're simply two different parts.

Finally, see the video below to see how to replace this kind of hardware.