Channel balance causing wear on attaching string
A handy person from Camarillo, Ca says:
November 19, 2011
I purchased two "S385-24 : 24" Series 385 Channel Balance" (option 2350) items which matched the two I had very well. Installation was quick and easy. The window sash fits on fine but the problem starts when I open and close the sash. When I move the window up to open it, the spring begins to make a loud rubbing/ stretching noise. Closing the window causes the same result. It is clearly the spring making the noise and is really annoying. I checked my other windows which have the original balances and they make no noise. I removed the window and noticed the string, where it meets the terminal hook, was significantly worn (on both balances) after just a few openings. It appears the spring is rubbing across this piece when the sash is moved. Are these defective parts or am I missing something? I can't imagine the balance strings lasting more than few weeks if it continues to rub like this.
Thanks
Robert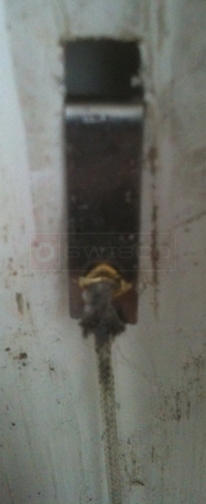 Paul from SWISCO responded:

November 21, 2011

To quickly check to make certain that they are defective, take two balances from another window of the same size and see if the sash will open without the noise. If it does, let us know and we can work from there.
A quick learner from Camarillo says:
November 23, 2011
Thank you for the reply. The other balances do not make the noise or rub the string when tested. The strings on the new balances are becoming very frayed while the older ones have no damage. It appeared the spring is rubbing it. I don't know why this would occur when the new balances are practically identical to the old ones. Maybe they are defective. Please let me know what to do to fix this or for an exchange. To make sure I ordered the correct parts, I included pictures of the old balance which is 24" metal to metal.
Thanks,
Robert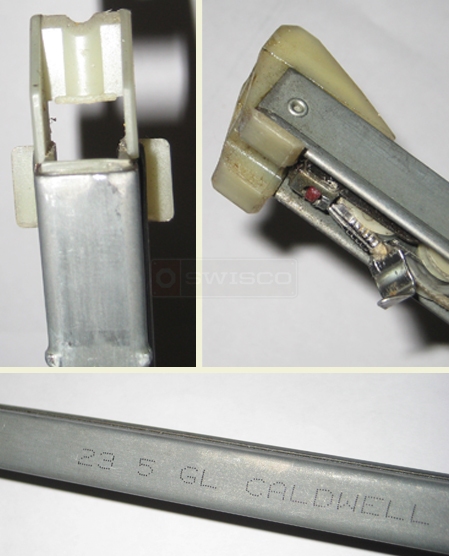 Paul from SWISCO responded:

December 8, 2011

The issue appears to be that there is no knot relief hole in the jamb, so there is undue strain on the string. You will have to drill a new hole directly in the jamb where the knot is located to relieve it of the stress.
A quick learner from Camarillo says:
December 8, 2011
I did notice there was a knot in the back of your balances as opposed to the old ones. I will try to drill a hole to compensate. Thanks and I will keep you updated.