Empire pacific Windows balance option?
A quick learner from Vancouver Wa says:
September 1, 2012
Ive identified the 380 series balance as a replace ment but when I ordered it specifies 'OPTIONS NEEDED"
Then, your ordering system system doesnt itentify the parts, just part numbers... What gives?
Thanks,
Dave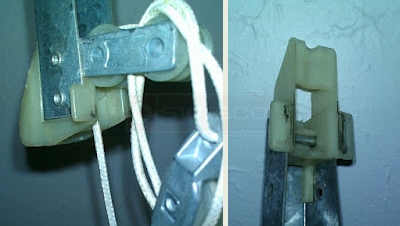 Tom from SWISCO responded:

September 4, 2012

Thanks for posting, Dave! The Option for a channel balance is indicative of its strength--that is, how heavy a window sash your balances can support while working in tandem. It usually corresponds to the stamp number printed on your metal channel. Do you have one? If so, let me know what it is.

If not, please let me know your window sash weight and the length of your metal channel, and I can find out what the best option for you will be based on this information.

You can get the sash weight by removing the sash from the window and placing it on a scale. Any common bathroom scale would do.

I'm afraid I don't quite understand your second question. Could you specify the issue?
A quick learner from Vancouver, Wa says:
September 4, 2012
Tom,
The balance is 27 inches long and here is the stamp: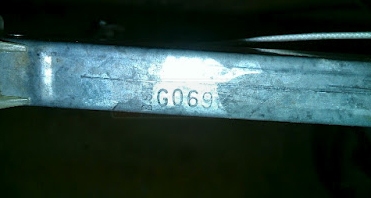 the second question was in regards to when I went to "Check out".... Your ordering system added 4 required "options needed" , showed me part numbers ( which I am supposed to choose 1) but does not identify WHAT the parts are, thats all...
Thank you for your response.
Dave
Tom from SWISCO responded:

September 5, 2012

Thank you for getting back to us. I'll answer the second question first: the Option is not a separate part number, it represents the strength of the channel balance, like I said above. For future reference, this should be explained under a Helpful Tip in the product description.

Like the Helpful Tip said, it's usually determined by the stamp. However, the stamp for your balance is actually very peculiar. I do not think we have a corresponding option for it. I think the best thing to do at this point is to weigh your sash and give me the weight. This will cut right to the point, and we can suggest the best possible option for your balance!