HEHR 10-J-30 OPerator
A handy person from Washington says:
October 16, 2014
Hi,
I am looking for an operator or a link for a HEHR 10-J-30. The link that is broken has a number on it of 008-123 and appears to have a slight offset in it. It is hard to tell what the offset is as the link is broken and slightly twisted. The link is 3 5/8" End to end and the holes for the screws are 3" center to center. Can you help?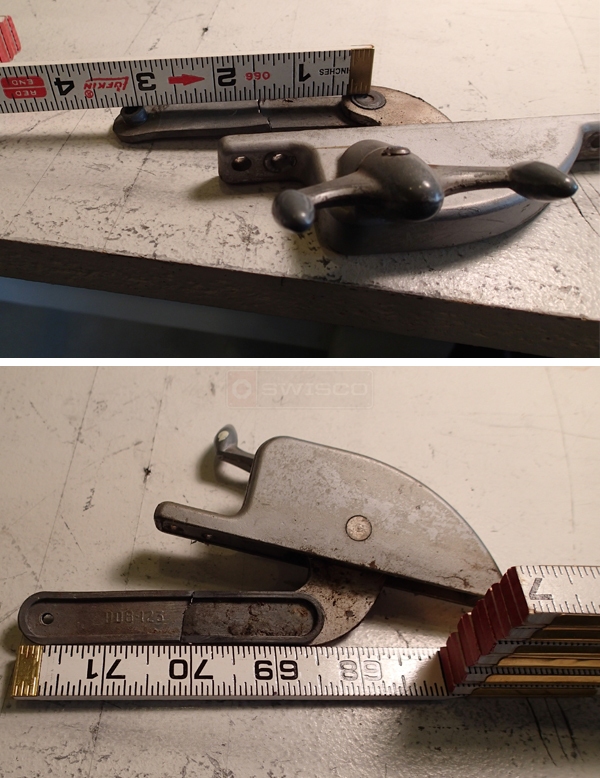 Dave Sr. from SWISCO responded:

October 21, 2014

Thanks for posting. I'm afraid that this operator is longer available. I would suggest you take a look at our

39-346

operator replacement kit. This just may be your best substitute. I have used it in the past to replace jalousie operators like the one in the photo and others like it.
A handy person from WA says:
October 21, 2014
I tried that kit and nothing worked right. I had go back to my original operator (because the gearing is different). I finally cut one of the new links down and drilled a new hole. The original link appeared to be pressed in to the hole on the operator so I ground it out and replaced it with the new shortened link. I installed it using the new 'pin and keeper' that came with the kit. It works until the window is opened all the way then it hangs up on the window link. I will try flipping the 'pin and keeper' or putting a slight bend in something so the pin doesn't catch. Thanks for your help. Hope this helps others.
Dave Sr. from SWISCO responded:

October 21, 2014

Ah, I see. I'm sorry to hear that the kit didn't work. Unfortunately, we don't have anything better. Hopefully the solution you outlined will work. Let me know if it does, because I don't think this will be the last time we see this part!