Is there a heavy duty version of the S385 balance?
A quick learner from The Villages, FL says:
December 15, 2015
Do you sell the plastic pulley part in the 2750 balancer which the spring attaches to? When my balancers break, it is usually the tab on the end of this plastic part that the spring rips away.Unfortunately, this part is not strong enough which has caused many of my balancers to fail. Do they make a metal equivalent part or something stronger?Here are two different balancers with the same broken plastic part. I have had a number of balancers replaced by the manufacturer (CWS) over the last 10 years and they all broke in the same place.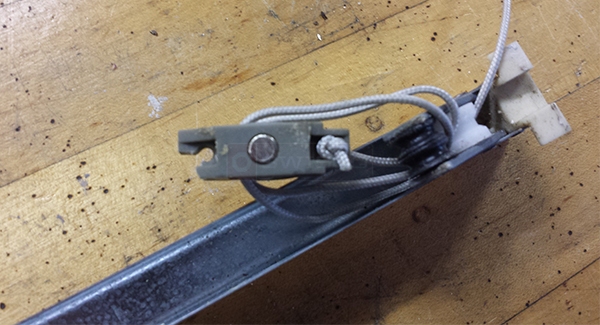 Tom from SWISCO responded:

December 17, 2015

This component is the pulley, which is unfortunately not sold by itself anywhere, as far as I know. I don't think there is a stronger version, either. Balance manufacturers pretty much only use this type of pulley. That said, it's very rare that there's a specific issue with the balance pulley not being strong enough, except in the case of defective hardware. Since so many of your balances are breaking the same way, then the problem is likely something else.

There are a few things to consider. First, keep in mind that the average life expectancy of this kind of balance is usually around 10-15 years, depending on how often the windows are used. If your windows were operated often within that 10 year span then it's not too surprising that they need replacing.

However, if they've broken multiple times over that 10 year span then it may instead be an issue with the spring strength vs. the sash weight. You have a 2750 stamp, which is meant for sashes weighing 26 through 30 pounds. How heavy are your sashes? If they do not fall within that range then it may be the reason why they are breaking.