Help finding replacement window crank
A home owner from Honolulu says:
July 22, 2014
I am usually very good at sourcing, but I made a huge mistake selecting the company to replace my broken window crank. I should have known when they insisted my photos and description wouldn't be enough to go on and told me I had to mail it in. I was very reluctant ,since it was the only one, but proceeded to priority mail it and for the first time in my life it was lost and after tracing they said it was headed to dead letters in Atlanta with a hole where their box was damaged and let me know in up to 30 days when and if they find it. My worst nightmare realized. Then they told me they couldn't help me and wouldn't refer me and the person who insisted I mail the part then, after all of this, decided to ask the owner to look at the pictures and he said it was an AC Continental and couldn't help. Why not in the first place. Then she rudely hung up on me because I asked why she didn't do that in the first place. Sorry for the venting but this happened at 2am last night Hawaiian time where I live.
Enclosed please find a picture of the now missing left crank with a ruler and 2 of the window assembly. I read your mission statement and I think I'm finally in the right place to get help from people who are dedicated to assist their customers.
Thanking you in advance. Robert K.,a real person who just dealt with unreal people.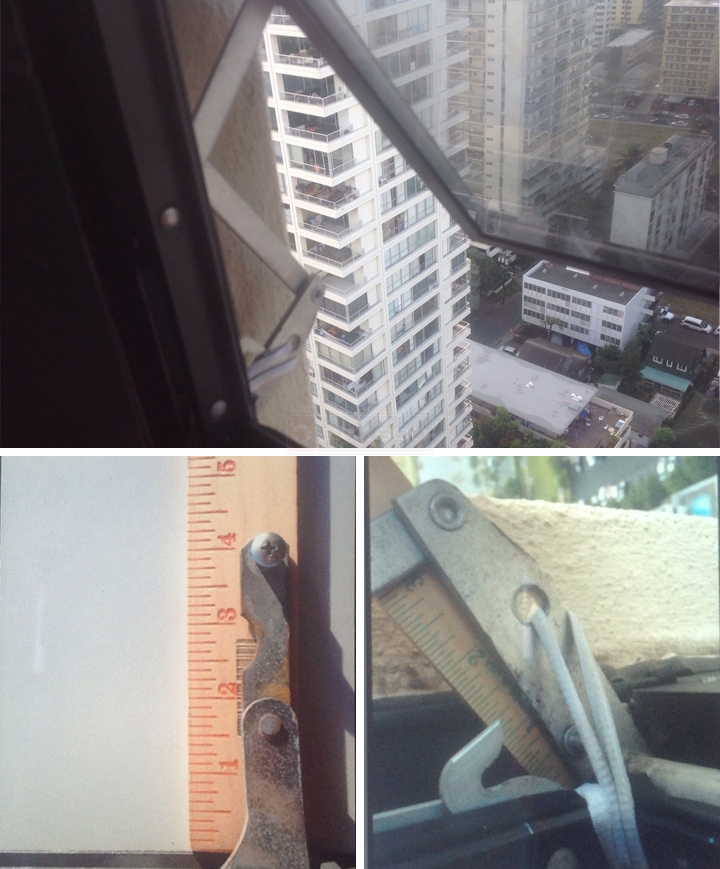 A home owner from Honolulu says:
July 23, 2014
Enclosed are photos of my neighbor's window which is right handed but otherwise the same. Hope this helps.
Robert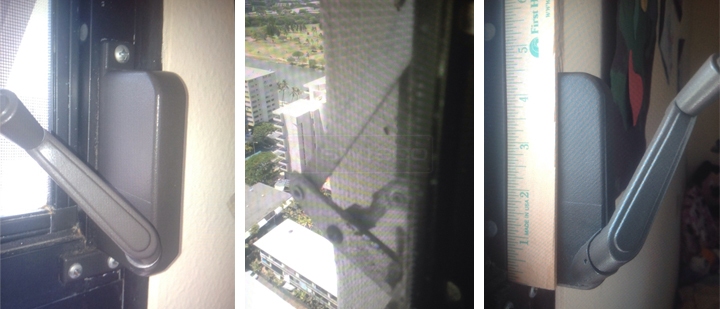 Paul from SWISCO responded:

July 25, 2014

I'm sorry you're having trouble. I think you should start by looking at our

39-025

. Just make sure to compare the screw hole placements and the length of the arm linkage before you make your decision.
A home owner from Honolulu says:
August 7, 2014
I just want to tell you how satisfied I am with the service I received from Jody and everyone else involved with helping me identify and replace my awning window control. The original was lost by the USPS en route to another company who insisted I send in my broken unit even though I sent them the same pictures I sent you. You totally lived up to your mission statement, they did not. I received the replacement on July 28th and it was perfect. Thank You Thank You Thank You.
Robert
Paul from SWISCO responded:

August 8, 2014

It was our pleasure, Robert. Let me know if you need anything else and I'd be happy to help!