I would like to replace my Alcan hardware.
A home owner from Orlando, FL says:
January 1, 2014
Hello,
We have Alcan windows and after years of use some of the plastic clips and other parts have broken. The pictures of the first window show that it appears that the rod that helps keep the window in place and keeps it from slamming shut when opened is broken. The plastic piece holding the rod up seems to have broken and the rod now falls down.
Also, the white border around the the glass part of the window is breaking on several windows. I am not sure what this part is called, but maybe its the snap in glazing?
I look forward to your answers so that I may fix my windows (hopefully with your help)
Thank you,
Vida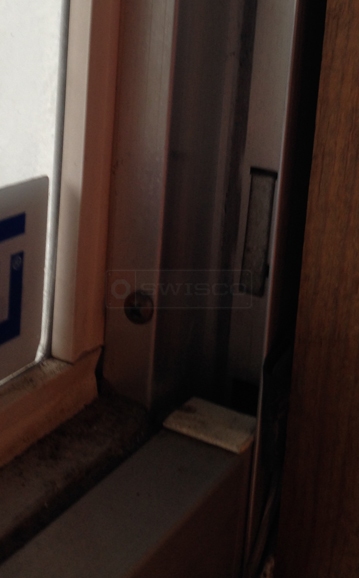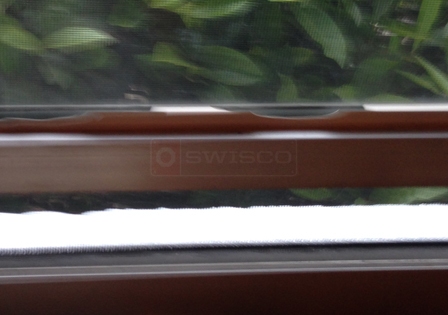 Paul from SWISCO responded:

January 3, 2014

Yes, it looks like your top sash guide might be broken, causing the window balances to go past the sash. Now, I can't determine exactly what your hardware is based on these images. I would have to see pictures of the top sash guides and glazing removed from the window. That said, start out by looking at our

18-161

as a possible replacement for top sash guide and out

55-092

for the glazing. Carefully compare them to your hardware and let me know how they compare. If they differ in any way, please remove your hardware and show me pictures of them separately. Make sure your picture of your glazing is from the same angle as shown on our site for the

55-092

.
A home owner from Orlando, FL says:
February 26, 2014
Hi Paul,
My name is Vida Lannin and I am a homeowner in Orlando, FL. I wrote to you earlier about a problem we are having with our windows. At the time you said that you weren't too sure about the hardware needed to fix our window problem. I am sorry it has taken me so long to respond back, but I have now taken better, more close up pictures of the parts of the window that are broken.
The first picture is of the "clip" (I am not sure what to call it) that is broken. The second picture is of a "clip" that is not broken. Then the third picture is of the white bottom border part around the edge of the window (probably holding it in place).
I hope that this helps.
I look forward to hearing from you.
Thank you,
Vida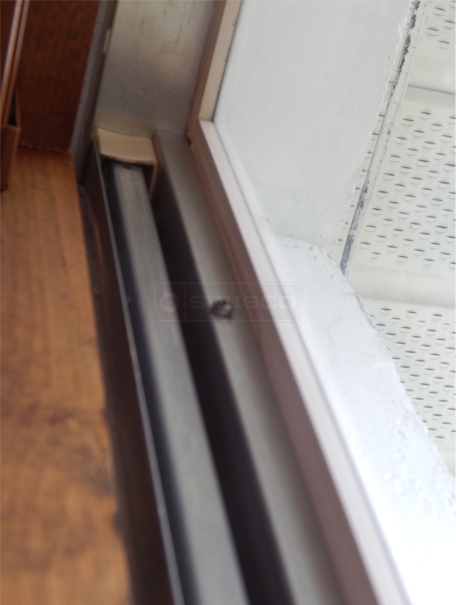 Paul from SWISCO responded:

February 27, 2014

Thanks, Vida. However, only the first photo came through. Let's see what I can determine from this.

This shows me that your top sash guide on your window sash broke, which let the balance spring shoot up into your window stop. We will need you to remove the sash so that we can see the broken top sash guide and window balance. To do that, first look at our video on side load balances (shown below), so you understand how it works. Then you will do the following: hold onto the sprung balance and force it down below the take out clip. On the other side, pop out the take out clip and carefully raise the sash to remove as in the video. You might need some help in doing this.