MIWD/Capital builders grade windows
A handy person from skippack, pa says:
June 10, 2016
Hi, first I would like to thank you for your great web site. By just reading all of the replies to other homeowners comments, I was able to identify the parts I needed to fix a window that wouldn't stay up anymore. I received the parts yesterday, and after a 10 minute install, the window works perfectly.
My question is this....I replaced the balance shoe and coil spring on both sides of the window, but for all of the other windows that won't stay up, do I actually need to replace the springs? It appears that the back side of the balance shoes were just worn out! I was wondering if that was the only problem all along? I understand that if the spring was broken it would need to be replaced, but can the springs actually wear out? or is it just the balance shoe that wears over time?
Thank you so much for your help. I will wait for your response before I place my next order. I also plan on letting my neighbors know about your web site since most of the homeowners in my development are starting to experience the same issues.
Mike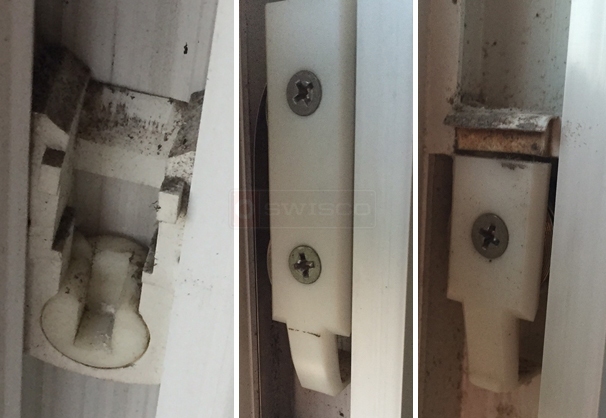 Tom from SWISCO responded:

June 10, 2016

Thank you, I appreciate the praise! I'm glad the other discussion posts were able to help you.

Concerning your inquiry, springs can wear out, yes. Over time and use the tension starts to give way and eventually they struggle to hold the sash up. If your window is drooping after being raised then odds are the spring is the culprit. However, if the shoe is worn down it may be a good idea to replace that, as well, just in case. If the shoe is loose in the channel it could make the sash slightly unstable.