Need help identifying a part please!
A home owner from San Diego, CA says:
July 17, 2013
Hi!
I have single hung windows (from MIlgard, I believe), and need to replace the balances. They are stamped "32 9 GV CMC 2". They are 33" long, and 9/16" wide. Can you tell me which part, with which ends I need to specify to replace them?
Also, the windows are 12 years old. I've lived here 7+ years, and the windows have always been VERY hard to lift. Would new balances fix this, or is it possible the weight rating is incorrect? The window weighs 42 lbs.
Thanks for all your help!
Gary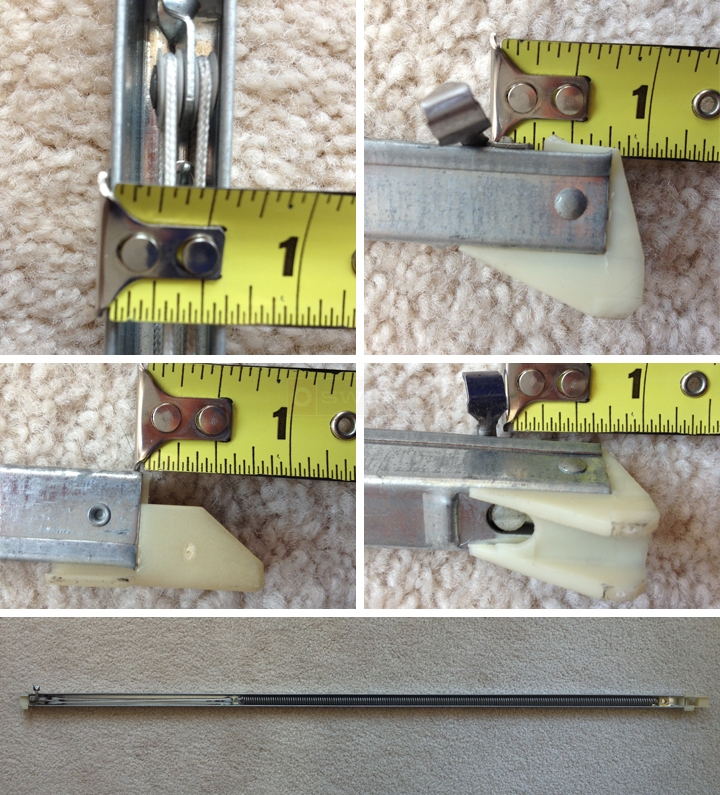 Tom from SWISCO responded:

July 18, 2013

Hey, thanks for posting. I've narrowed this down to two possible channel balance Series: either our

Series 380

or our

Series 385

balances.

Now, as you can see, there is only one difference between these two Series, and that is their bottom shoe. The

Series 380

uses the

15-005

while the

Series 385

uses the

15-004

. I can't quite tell what you have based on your pictures, though. Please carefully compare their dimensions to your own hardware and see which is a better match.
A home owner from San Diego, CA says:
July 18, 2013
Thanks for the prompt reply! If I measure the wshoe width perpendicular, it does seem to be 1 2/32". But the photo of the shoe you sent looks different from mine. Am I correct? I've attached more photos to see if you can help here!
Which weight would my stamp indicate? The 33"
Series 385
start with "32 10". If I'm reading my stamp correctly, it's "32 9". If my window is 42 lbs, do I pick a weight to match that, or half of that?
Thanks again.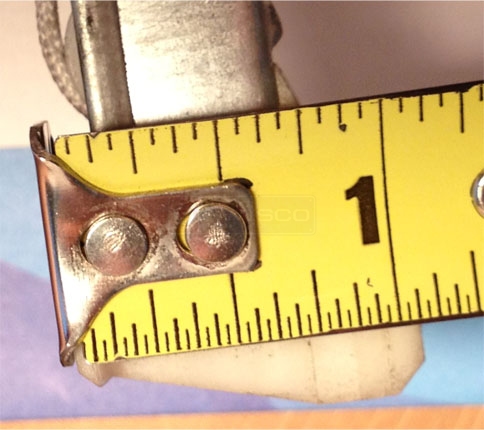 Tom from SWISCO responded:

July 18, 2013

Your shoe doesn't appear very different to me. Where do you see a difference? Based on the depth measurement, it looks like the

15-004

is what you have. Yours just may have been worn down a bit.

As for the weight, you would not divide in half. The options are calculated assuming both balances are carrying the specified load. Now, there are two options under the

S385-33

that may work for you. Two balances with the 3270 option can carry a window sash weight of 39 through 42 pounds. However, the 3275 option can carry 42 through 45 pounds. Since your sash weight is right on the cusp, I would re-weigh it just to make sure you get as exact a weight as you can so that you can be sure of which is better.
A home owner from San Diego, CA says:
August 9, 2013
The parts arrived recently, and they are an exact replacement! Thanks so much for the help selecting the correct part, and the correct options.

Do you have any installation videos or instructions?

Thanks again!
Tom from SWISCO responded:

August 9, 2013

Great! I'm glad they match. We do have video instructions, as a matter of fact. Check them out below.