Need help on how to remove this spiral balance so you can identify it
A contractor from West Palm Beach FL says:
January 26, 2018
I can not figure out HOW TO REMOVE this balance so I can identify and replace it. Every video I see says there are screws on bottom of pane to remove but there are NO SCREWS under pane to remove the bottom on balance. Can someone Please tell me how to do it??? Then I can send picture of balance. Help!!!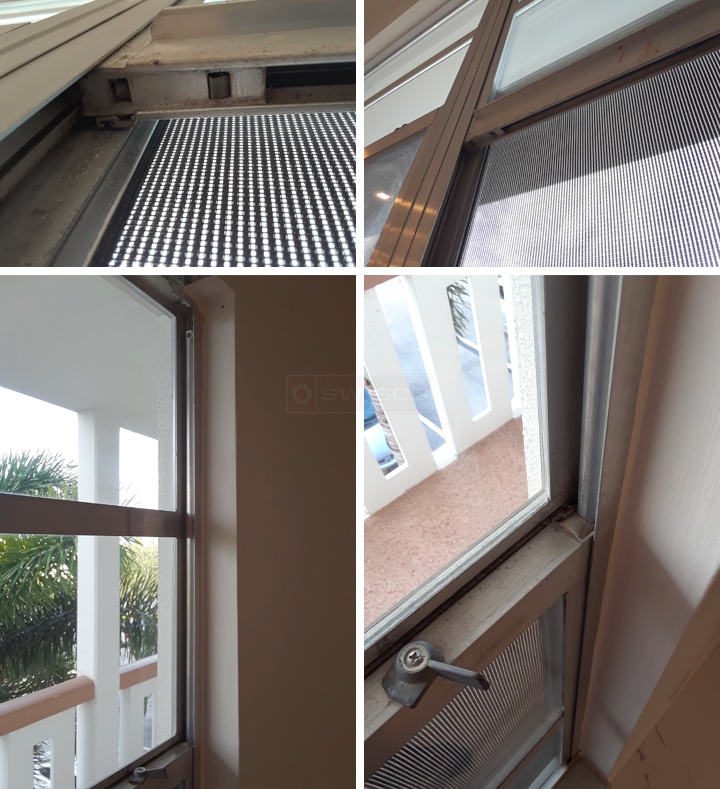 Tom from SWISCO responded:

January 31, 2018

I don't think you can remove the sash, actually. Some older windows like this were designed intentionally so that the window sash could not be removed or replaced. I guess they thought their windows would last forever! Fortunately, we have a method of removing the balance around the sash.

First, open the sash and have someone hold it up while you disconnect the balance from the bottom. Lower the sash and then unscrew the balance from the top. The balance should be entirely disconnected at this point. You'll then want to gently pull the balance up from the top of the sash as best as you can. It may be awkward, but there really isn't any other way. Do your best not to damage it as you pull it out.

Hopefully this helps. Let me know if you have any other questions.
A contractor from West Palm Beach FL says:
January 31, 2018
I need to know HOW to disconnect balance from bottom of sash. There are NO screws. It looks like it slides out to the side but that is impossible with sash in place. I have addes more pics of another window that balance is stuck at bottom still in side track.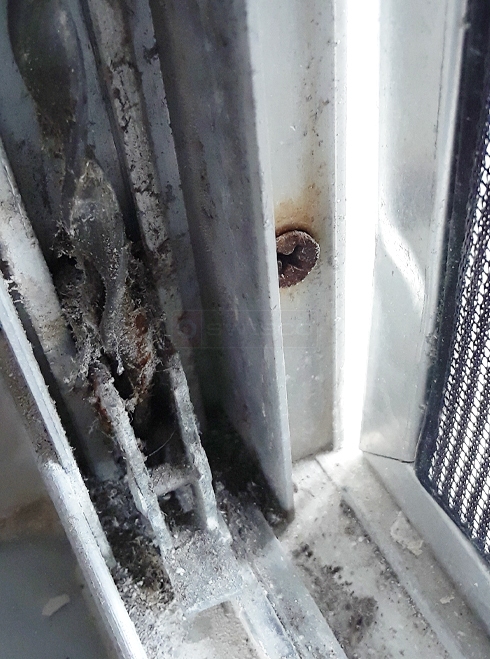 Paul from SWISCO responded:

February 8, 2018

Well, it looks like you have a shoe similar to our

15-040

. What you want to do to disconnect this shoe is have someone hold the sash up while you hook a charging tool like our

75-005

to the bottom hole of the spiral. Now turn and pull down slightly to unhook the "bow tie" on the tip of the spiral from the shoe. Look at the side of our

15-040

on its store page for reference. You should see a sharp cut out like that locks the bow tie. Let me know if this helps.
A contractor from West Palm Beach FL says:
February 8, 2018
Just wanted to inform you that I figured out HOW to dissasemble this window so you may want to pass it on. I was not told how to remove shoe as there were no screws in bottom. The metal part you can see from the bottom SLIDES TOWARD THE CENTER OF SASH. You can put a screwdriver in the hole and tap with a hammer and it will slide over to access the shoe. Once the shoe is loose you can slide it down , pull oot little pin and "uncharge" with your tool. Then you can unscrew balance at top of window and remove balance out the top. THEN with both balances removed you can move sach all the way to top of frame and REMOVE sash entirely . Then you can slide shoe up side track and it can be removed in center of track to clean or replace. You can also replace plastic sash guides on window sash frame at this time. Then new shoes slide in, then sash goes back in, then balances go in from top and you slide sash back up and secure to charge balances and put pin in from bottom. Then tap sliding pieces on bbottom of shoe back into place. VIOLA !!!