Need window sash balance
A quick learner from USA says:
January 22, 2016
Writing because I need window sash balances and not sure if the product numbers. I will send about 3 emails with all the photos.
The photos I'm sending are of window sash balances on one window that has all the pieces, so none are missing.
However, balances are missing from some windows or some windows are just have missing or broken plastic pieces of the top and/or the bottom.
Some balances have 2020 stamped on them and other have 1620 stamped on them.
Please help me identify which product I need to buy by item numbers.
For the windows that are just missing or have broken plastic pieces on top and/or bottom, I don't know if I can just buy those plastic pieces or if I have to buy the whole window sash balance apparatus with the plastic pieces on it.
So please let me know so that I can tell you the amount of items I need.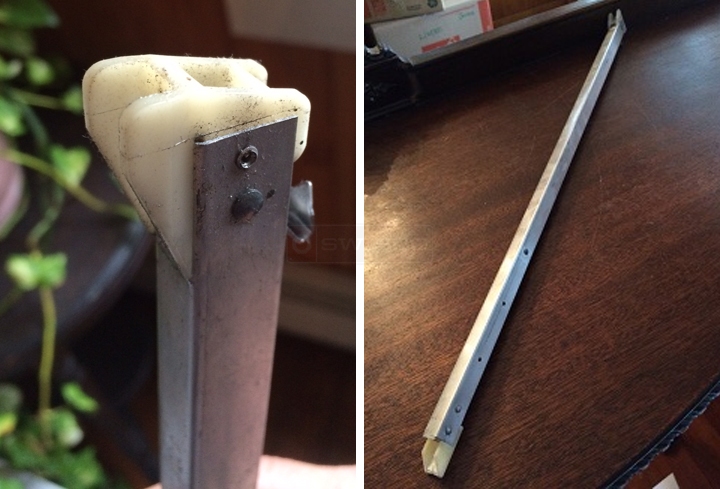 Paul from SWISCO responded:

January 25, 2016

Thanks for posting. based on these pictures, it appears you have our

Series 390

channel balance. Our balance Series come with the plastic tops and bottoms pre-assembled for you. Now, I cannot be sure if the

Series 390

is what you have on the windows that are missing their balances. If they have the same manufacturer then there is a good bet, but you will need to carefully go over our specifications to be sure that they are a match.
A quick learner from Belmar, NJ says:
January 28, 2016
I understand that I need to order balances in the 390 series and that these balances come with plastic things on top and bottom.
However, the first photo I sent you in my original email of three emails containing photos, it shows an additional plastic piece that is screwed into the top of the window bottom sashes on both sides. (They could also be in the top of the top sash on both sides as well but i did not check yet.)
I do not believe this piece is part of the balance.
Please tell me the part number this piece is so that I may buy them since some windows are either missing them or they are broken.
I am resending you the first photo again so you can see the plastic thing at the top of the sash that i am talking about.
Do these plastic things come in different sizes depending on the sizes of the windows?
If they do come in different sizes, I will list here the balances I need so you could make a correlation in size needed for these plastic pieces I am talking about in relation to the balances I will purchase. Thanks.
21" 2020s
21" 2010s
17" 1610s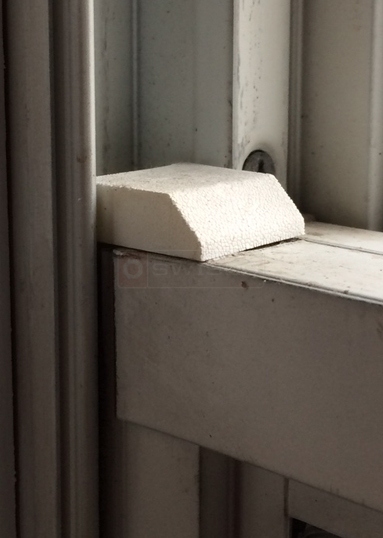 Tom from SWISCO responded:

January 28, 2016

Thanks for the additional image. That part is known as a top sash guide. It resembles our

18-110

, but you will have to carefully compare our measurements and pictures to confirm it's the same.