Pivot 15-167 & 21-C-30 counter balance
A home owner from FL says:
December 3, 2012
I can not remove my damaged existing pivots for exact examination until replacements have arrived. This seems closest. Does this pivot "lock" itself in place, so it won't slice up or down, when the window is rotated open and the slot (where the window's pin can be put in) is in the up position?
Also, what strength 22" x .5" x 0.5" counterbalances do you have with a metal tip to fit the above pivot? I need a lower spring tension that is currently there which is a 21-C-30?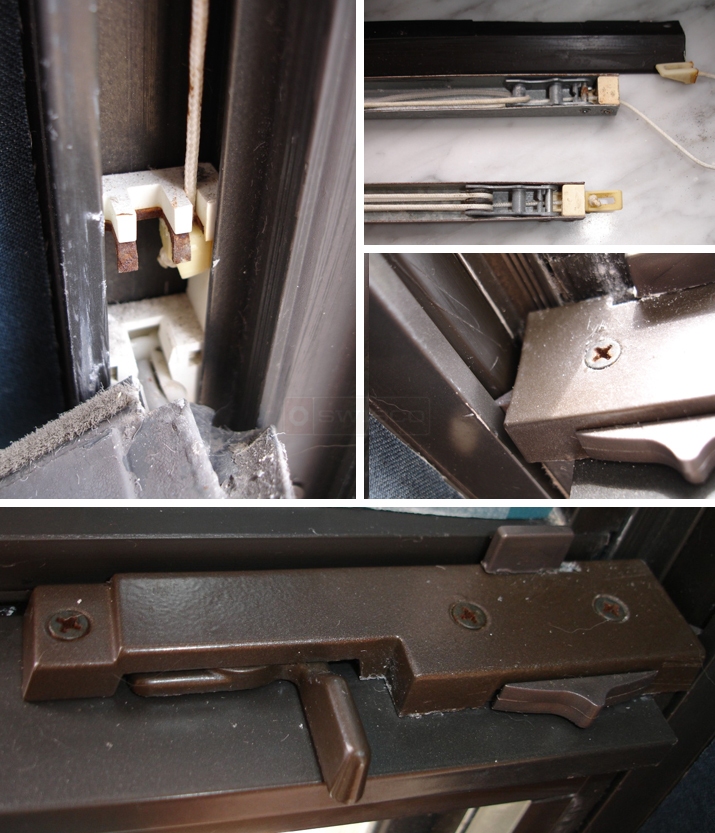 Paul from SWISCO responded:

December 6, 2012

Thanks for posting! I can't really tell what your pivot shoe is based on these images. I'd have to see it fully removed from the window. I would also need to know its thickness and width. Just by eyeballing it though, I don't think it's the

15-167

as the top prongs are different.

The pivot shoes do lock when the sash is tipped out, however from there you can easily remove the sash and then pop the pivot shoes out. Take a look at our tutorial video for more information.

As for the balance, I think you might want to take a look at our

S770-21

channel balance with the 21C option. The 21C option can support a window sash weight range of 14 through 18 pounds. Does your sash's weight fall within that range? Let me know!
A home owner from FL says:
December 10, 2012
The prongs at the top need only attach to the counterbalance clip which should be pretty universal. So, is there any other pivot that is 1" wide not more than 2" high and less than or equal to 0.5" deep that locks when the sash is tilted open?

Also, can you give me the counterbalance force for a 21-B and 21-C and 21-D? I know that one C alone will lift the entire window and two will keep it from closing.

Thanks
Paul from SWISCO responded:

December 11, 2012

Unfortunately, without having at least exact dimensions, I cannot suggest replacement with any reliability. Seeing it out of the window would also be a huge help. You could look through our

Pivot Lock Shoe Section

and see if there is something there you can use.

As for those balance weights, 21A can support a window sash weight range of 5 through 10 pounds, 21B can support 10 through 14 pounds, and as I said above, 21C can support 14 through 18 pounds.
A home owner from FL says:
December 16, 2012
Got the pivot in question out for exact measurements and photos on all sides. It measures a tight 1" wide, 2" height and 0.5" depth (with pivot unlocked). It must not exceed these dimensions as it's really tight in aluminum frame. The 2" height seems to be a maximum as it does not really have to be this high to clear the window as shown in a previous photo. The new one will be getting a new counterbalance 21-B and need fit that new "wedge". Thanks.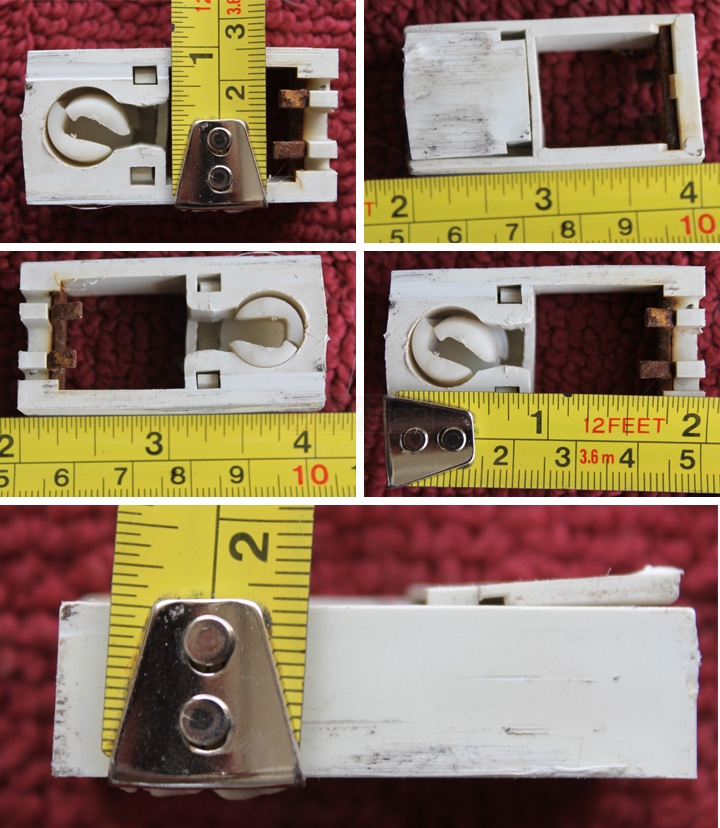 Paul from SWISCO responded:

December 19, 2012

Thank you! That makes things a lot clearer. I appreciate your patience with us. Now that I see it out of the window, and with detailed measurements, then I can say with more confidence that the

15-167

looks like a good match.