Problem with adjustment screw
A handy person from Hallandale, Fl says:
January 30, 2016
Good day.
First of all I would like to say thank you for all advises that you are giving to us who in need of a word from people who know what are they talking about.
I have a screen door with wheels I showing on my photo. I found the replacement in Home Depot, but can't adjust the wheel because the frame is already degraded so much, that I can not do anything.
If I could find any kind of clip that can cover that damaged area, and has an option to use an adjustment screw, that would be great.
As another option, maybe you can advise me with another kind of wheels that I can apply to that door and avoid adjusting from the top.
Or if you can give me any other different idea or advise, I would appreciate it.
Thanks in advance,
Alexander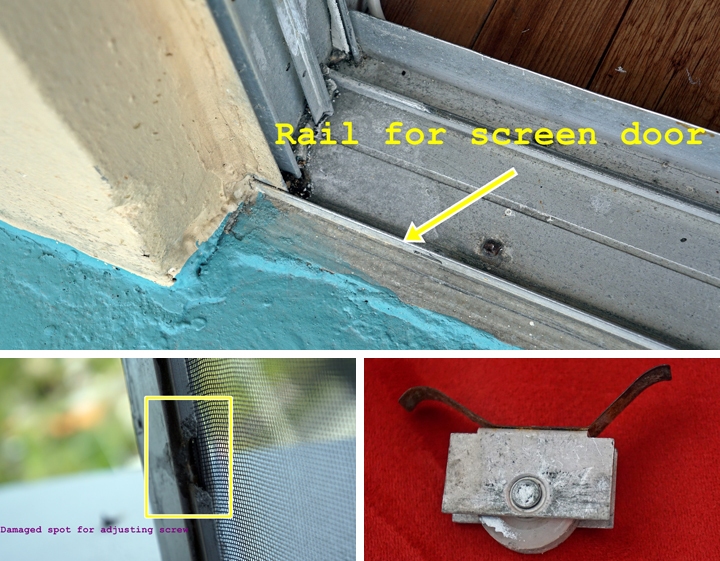 Paul from SWISCO responded:

February 2, 2016

I see you have the old Keller screen door.. I believe this uses our

84-009

roller. That said, you seem to have quite the amount of corrosion where the adjusting screw would go. Instead of buying a new door, try the following method.

Consider purchasing our

84-083

roller and install it in the door like you would the

84-009

, with the attached adjusting screw going through the corrosive opening. Attach the wheel from the bottom through the opening with two

33-071

screws. Now, I can't guarantee this will work, but it might be worth a try since Keller discontinued their door manufacturing. If it works, then you've saved yourself from having to replace a door that's no longer made!
A handy person from Hallandale, Fl says:
February 2, 2016
Thanks Paul.
I like the idea, but a little bit concerned. On the video that attached to
84-083
description I can see that wheel is attached to the surface that is not leveled with adjustment screw surface that I have. It is lower or, in other words, it's closer to the bottom. In my case the opening for the wheel is way wider and I do not think that
33-071
screw can reach the surface where it can be attached.
Trying to attach the sketch with pointers to the screws attaching area.
What's your opinion?
Thanks again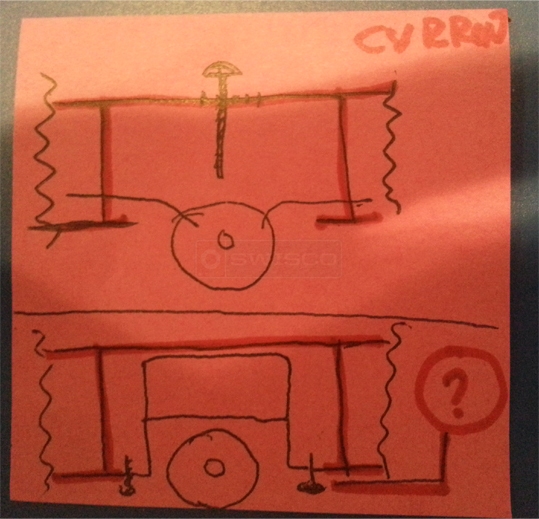 Dave Sr. from SWISCO responded:

February 3, 2016

Hey, maybe I can help. Do you think you could mount either the

84-005

or

84-008

roller with the

33-071

? Maybe with the longer spring you can catch some better frame to drill into. You will also need to drill a hole in the frame for the

84-502

adjustment screw. Unfortunately, there is no quick fix for this situation other than purchasing a new screen door.
A handy person from Hallandale, Fl says:
February 6, 2016
Thanks Paul. Disregard my sketch I did before. That is not an issue.
The problem now is how tall is your
84-083
housing? I bought one in local store to try it on. The housing is
1 1/4" tall and it doesn't fit. I need something shorter by 9/16". Photo attached.
Thanks for your help.
To Dave.
Thank for your attention too. However I can not adjust the wheel. There is no place to catch the frame as I shown on my initial photo.
If you such affirmative that it can't be fixed, maybe I have to replace the whole frame.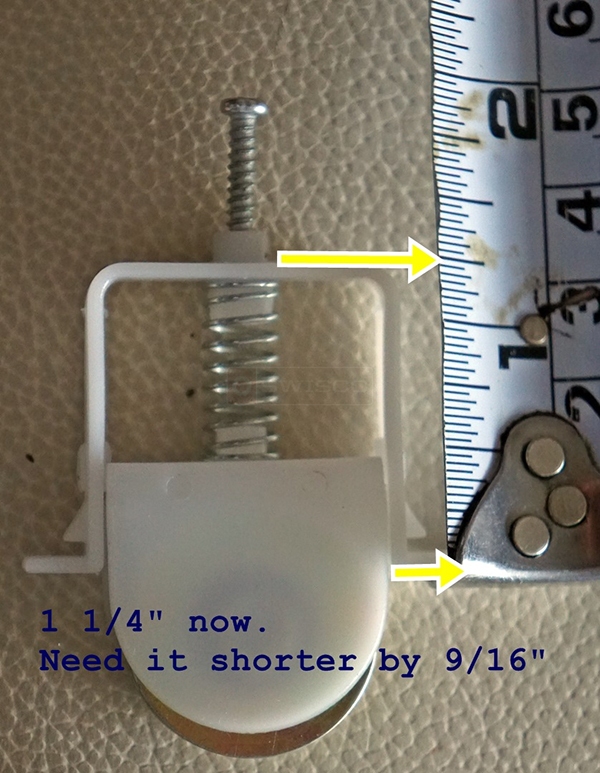 A handy person from Hallandale, Fl says:
February 6, 2016
And final idea.
Seriously. Have no more other ideas. This one is final. Just need your opinion as experts. Can I drill a frame from a side and just use the wheel like
84-057
? In order to adjust I can drill a vertical channel instead of just opening and can adjust the wheel up and down.
What do you think? Do you think it's achievable?
Thanks for your help.
Alexander
Dave Sr. from SWISCO responded:

February 9, 2016

That's not a bad idea! I hope it works out. Other than purchasing a new door that may be your only option.