Screws for 33-072 in beige
A quick learner from USA says:
September 21, 2016
Sorry that you don't carry the screw pan head in the beige color for the 3/8 inch width. Your online catalog suggest that the 3/8 inch screw is the proper size for the window mount casement lock,#33-072 . My question to you is:
Could I use the 3/4-inch width screw instead of the recommended 3/8- inch width for the corresponding window mount casement lock? If the screw width is not a problem, then I presume I could order your beige panhead screws at 3/4 inch width, correct?
Also, attached you'll find a picture of a bay window frame (with handle) that was damaged at the right tip. I presume the bay window manufacturer was Certainteed. The bay window pane frame (with handle) that was damaged was the right pane of a three-pane bay window. Do you know of any local or national window repair company/shop that may assist me in either re-building or replacing this bay window frame/handle? I'd be very grateful for your networking assistance and efforts.
Please advise, accordingly.
Thank you much!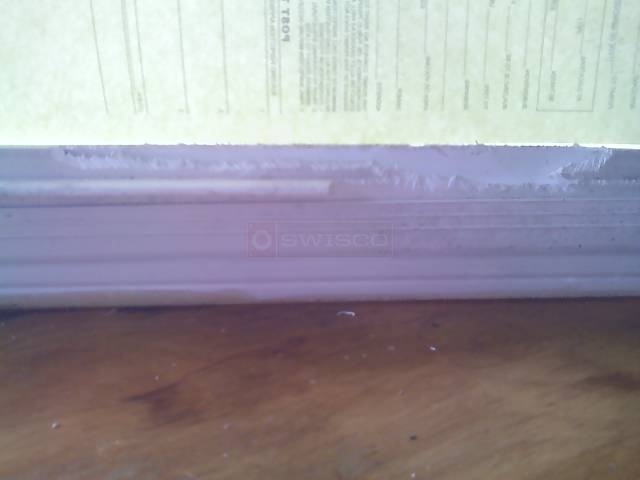 Paul from SWISCO responded:

September 23, 2016

We only suggest a 3/8" screw length. It depends on the window frame thickness, though. The one thing to keep in mind is that if the screw is to long it will not be able to tighten up the locking handle to the frame. Check the length of the screw you use now to confirm the proper length. As for the color, you could use a spray paint to match the finish you need.

Finally, for the frame handle, we can't quite make out your photo. You might have to call a glass shop or a window handy man in your area to repair that frame as we do not sell framing material.