Series 390 Channel Balance
A quick learner from St. Augustine, FL says:
October 24, 2015
I have two more windows that need balance springs replaced, but these are jammed and are going to be hard to get out. I have forgotten how to measure them to find the correct size to order.
These are Jordan brand windows
#1 is 33 1/2" wide x 30" high
#2 is 45 1/2" wide x 30" high
With #1 I can see the balance spring housing on both sides is at the top of the slide track with the window itself closed.
With #2 the housing and spring are out on the right side but the cord is still trapped in the window. On the left side, the housing and spring are down beside the window.
Just getting the windows out of their tracks will be a problem. I suspect I need the 28" series for both windows. Last time the window was 45 1/2" x 30" and the
S390-28
worked just fine. The #1 window that is only 33 1/2" wide may need something different.
I recall your directions were a big help last time, but I couldn't find them easily on your website.
Help!
Jack
Tom from SWISCO responded:

October 26, 2015

Hello again, Jack. It sounds like your top sash guides broke. These hold the balances in place, and when they break the balances shoot up to the top of the jamb track. We have a video on this that I think will be helpful.

You should also see our video on replacing channel balances normally.
A quick learner from St. Augustine, FL says:
November 2, 2015
I have removed the channel balances from both windows.
Regarding the top sash guides:
I don't think mine are your
18-033
item. Mine have a pot metal hook that engages the top of the channel balance assembly. Picture attached. If you can replace what I have, I want four of them. I can probably re-use the pot metal hook devices. They seem to be OK.
Regarding the channel balance assemblies:
The two windows are slightly different.
#1 33": The metal channel itself is 28 3/4" long
#2 45": The metal channel itself is 28" long
The plastic parts on either end are the same for both sets. The #2 45" window is a little heavier. Will that affect the spring setting or its strength, or is there not enough difference to matter?
Obviously, I want two channel balances for the #1 33" window and two balances for the #2 45" window.
If it means anything, the take-out clips in our windows seem to be much higher in the window than your example in the video.
I hope this all the information you need.
Thank you,
Jack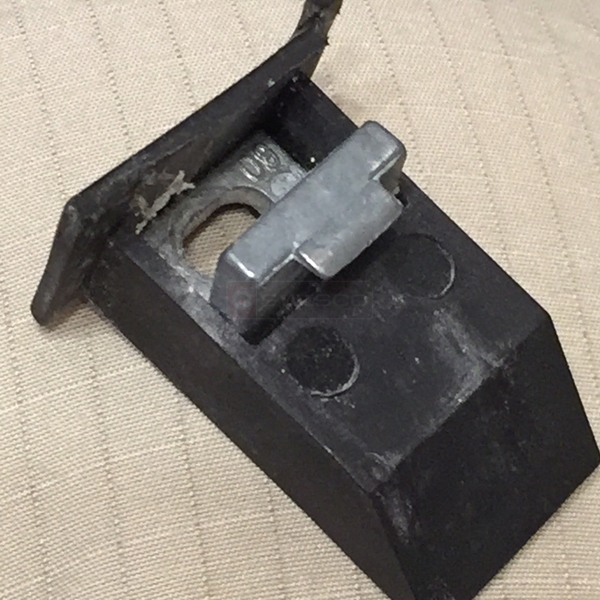 Paul from SWISCO responded:

November 5, 2015

Thanks for the extra picture and information. Could you confirm the measurements of your top sash guide? It's a little weird, but we may be able to locate something that matches.

I'm also a little wary about the balance that is 28-3/4" long. That is a very peculiar length. Could you show me pictures of these balances? I will need to see both the top and bottom nylon attachment. With that kind of length, I suspect you may have a special kind of balance that will need to be a custom order. I would also like to know what numbers are printed on each metal channel.