Series ID Help. Balance and Top/Bottom Guides
A home owner from Fort Lauderdale, FL says:
February 3, 2011
I'm needing to replace two (2) channel balances w/ top/bottom guides however, I cannot determine which ones I need based on the pictures or item numbers listed. I'm looking to replace a rolled-edge channel guide; 30 inches in length with "293" and "AJ" stamped on it (they are slightly seperated from each other (i.e. not single string of numbers & letters)). I've got pictures for the top and bottom (shoe) guides and the rolled-edge channel balance. I was able to find a top guide but it doesn't have the "wings" like to one I need. Could i stil use the one without the "wings"? What is the purpose of the "wings" (keep top balance center positioned while in during use)? Thanks.
Mike from SWISCO responded:

February 4, 2011

Thank you for contacting us.

The wings are there to center the balance, making it easier to install the window sash.

Post your pictures to this discussion. Please be sure to include photos of the balance attachments, as the attachments are what determine the balance Series.
A home owner from Fort Lauderdale, FL says:
February 4, 2011
Hey Mike. Thanks for the clarification. After the window/balances are installed, does it serve any other purpose? Reason why I ask is that I've seen other guides/shoes that you offer that look like the ones I have but without the wings.
Also, I did send photos as suggested.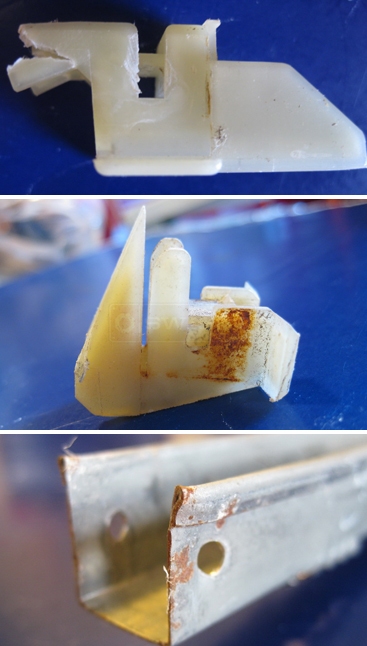 Donna from SWISCO responded:

February 7, 2011