Sliding glass door rollers
A quick learner from USA says:
August 24, 2015
I have a patio aluminum sliding glass door that I replaced the rollers about a year and a half ago and not the are making a grinding noise,it slides easy it just doesn't sound right. I have a 2006 manufactured home it is a Palm Harbor model and I think the door is a Kinro. The roller I have are some I bought at Home Depot, they are the same size as your Acorn door roller, the ones I have are single roller. Can I use the double roller to replace the single ones? Also should get the 6ft. door track cover,the small one. I am enclosing pictures of my rollers and track. Hope these will help
Thank you for your help,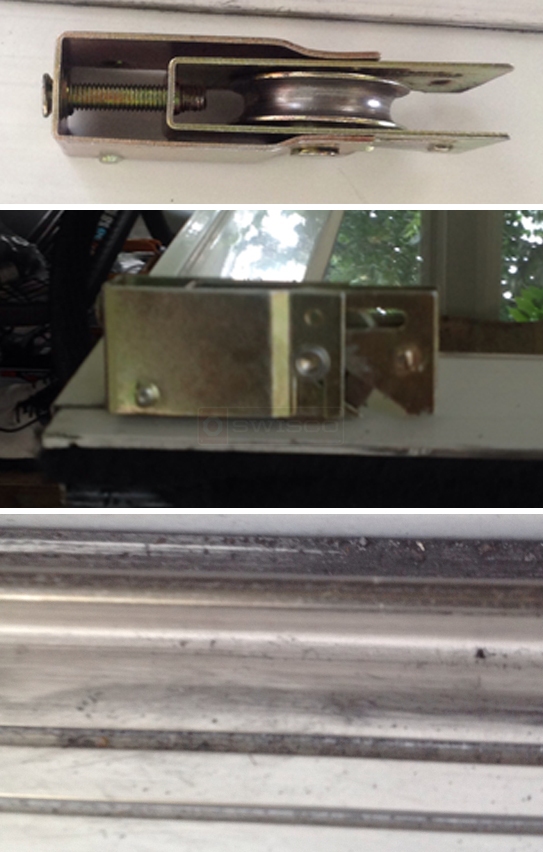 Tom from SWISCO responded:

August 25, 2015

I think we can help, yes. Before I can recommend anything, though, could you give me more information on the roller? Specifically, I'd like to know the height and thickness of the roller housing. I would also like to see a picture that shows it from behind, where the screw sticks out. Thanks!
A quick learner from USA says:
August 26, 2015
Hi Tom,
The housing unit is the same as your Acorn roller, 3 1/8" long, 3/4" wide and 1 1/8" high and the rollers are 1 1/4" in diameter. The door is back on and it is a tough job to get it off. If you really need the picture I will try to take it off this weekend.I hope this helps.
Thank you for the help.
Thomas Rich
Tom from SWISCO responded:

August 27, 2015

Are you referring to our

81-030

tandem roller? If so, I don't think that will work for you. The style is too different, and it appears the set screw and installation hole are in different positions. The set screw for the

81-030

is on the bottom and its installation hole is on the top, while yours seems switched. That said, I cannot be certain of that last part because I cannot see the rear of your roller. I'm afraid I will need these details before I can make a better recommendation.
A quick learner from Zephyrhills, Fl. says:
August 27, 2015
Ok Tom I will get more pictures for you as soon as I can. Thanks again.

Tom Rich
A quick learner from Zephyrhills, Fl. says:
September 15, 2015
Hi Tom,
Sorry it took so long to get back to you, I have been busy with other projects. I am sending you more pictures and measurements, hope this will be good information for you. 3" long 1 1/8 " high and 3/4 " wide. Let me know if you need more info. Thank you for all your help.
Tom Rich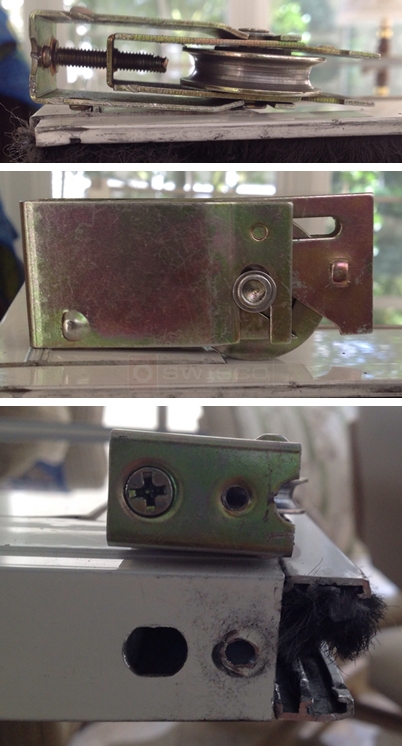 Dave Sr. from SWISCO responded:

September 17, 2015

Thanks for your patience. I'm afraid we do not have a double wheel assembly that could replace this. The closest match we have is our

81-081

. Could you use that as a replacement?
A quick learner from Zephyrhills, Fl. says:
September 17, 2015
I will order a set and see if they solve the problem. If this doesn't work I will try something else. Thank you for all your help.
Tom