Spiral balances not long enough?
A quick learner from Virginia says:
November 24, 2015
Pictures of our current situation.
We are renovating a 1800's-era house.
Upper sash permanently nailed in place.
Lower sash to move normally. Currently have 28" 400 model spiral balance. But the sash doesn't pull up the sash high enough. See pictures. How long should it be??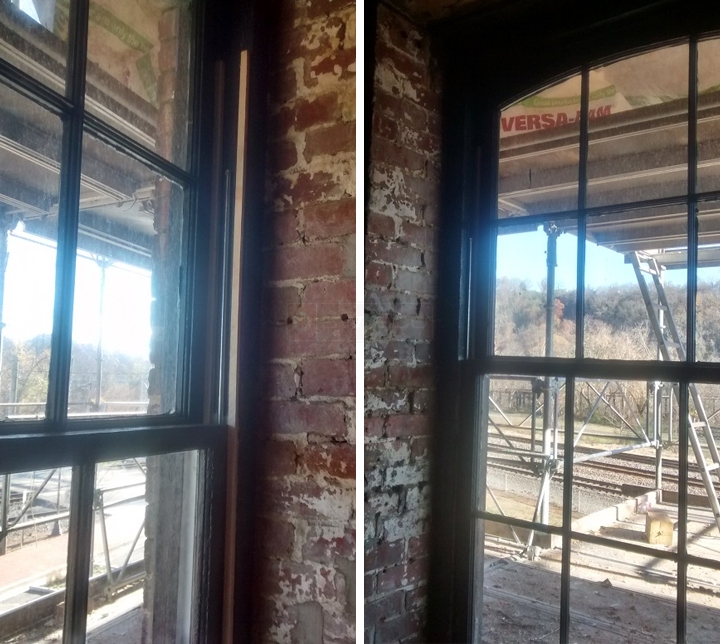 Tom from SWISCO responded:

November 25, 2015

I am not sure how long your balances should be. Can you give me the width x length of the visible glass for the bottom sash? That will allow us to calculate the proper length.
A quick learner from Lynchburg Virginia says:
November 30, 2015
Dear Not Nordtroms,
You cannot be serious. I've sent pictures and provided enough dimensions multiple times to Steve, Jody, Tom, and I think Bob. Sweet lord, with three HUNDRED PAIRS of windows to do am I going to email you every time? Teach me to do this myself and you will never have to deal with me again. MANY MANY different sizes here.
Tom from SWISCO responded:

December 1, 2015

I'm sorry to hear you're frustrated. For future reference, I highly recommend keeping your correspondence with us localized to just one method; preferably, this one. That way we can cut down on confusion and make sure that the person helping you has all the information. For instance, I had no idea you were working with so many windows at once! Keep in mind we get hundreds of questions a day, and it's hard to keep track of a single person who is contacting multiple different departments.

For old wood sashes, we usually calculate the length to be 1" more than the visible glass height for the top sash, and 3" more than the visible glass height for the bottom sash. As a pure example, if the top sash has a visible glass height of 23", I would recommend a 24" long balance. If the bottom sash's visible glass is 23" high, we'd recommend 26".

There are of course exceptions depending on the window and whether it has been altered in some way, or requires a special kind of calculation, which is why we like to get the size from the customer and then refer to the pictures submitted so that we can make an educated assessment for you. But with so many windows that is obviously not practical. I cannot guarantee that the method I described above will work each time, but it is a good rule of thumb to go by.