Window balances
A home owner from West Melbourne, FL says:
January 18, 2011
I have Kinco windows that were installed when my house was built in 1978. Kinco is no longer in business and I need to find replacement balances. Do your balances fit Kinco windows? I looked at the balances online, and the top of the 19-008 balance looks about right, but I don't recognize any of the shoes. I have a channel balance with 2040 on it. I have several more that are different sizes, but first I want to see if they will fit my windows. I have always replaced them myself, so I just need the parts.
I removed one of the balances and tried to take close up shots. The marking on the balance is 2040P; there are no markings on the window. I have other sized windows, so it you have this one, I will remove one of the balances from the larger windows to see the markings on them.
Thanks for your help.
Audrey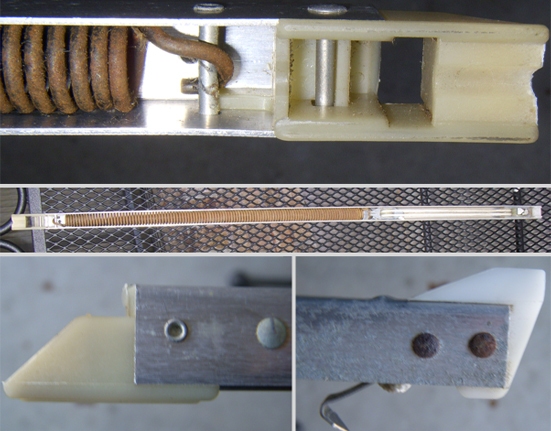 Mike from SWISCO responded:

January 20, 2011
A quick learner says:
January 25, 2011
Is there any other information you could need beside the depth of the balance shoe? I have to take the window out each time to get to the balance and it's quite heavy since it is double-paned. I'd like to be able to get all the info needed while it is out.
Mike from SWISCO responded:

January 25, 2011

We just need the depth of the shoe and any markings you may find on the balance.
A quick learner says:
January 26, 2011
The shoe is 1 inch deep and 1 inch long. The channel is 1/2 inch wide and 9/16 inch deep. The only marking on the channel was 2040.


Donna from SWISCO responded:

January 29, 2011

Hello Audrey,

Thanks for sending the detailed photos. The balance attachments appear to be SWISCO part numbers 19-002 and 15-002, used on our balance series 351.

Here is a product code link to get you started:

21" Series 351 Balance

and choose stamp option 2040.
A quick learner says:
February 1, 2011
Thank you. I will order a pair of them to see if they work. The bottom shoe doesn't look like mine, but then again the style might have changed since the late 70's.